Video Annotation for Intelligent AIs
Label and prepare training data with Video Annotation Services for Computer Vision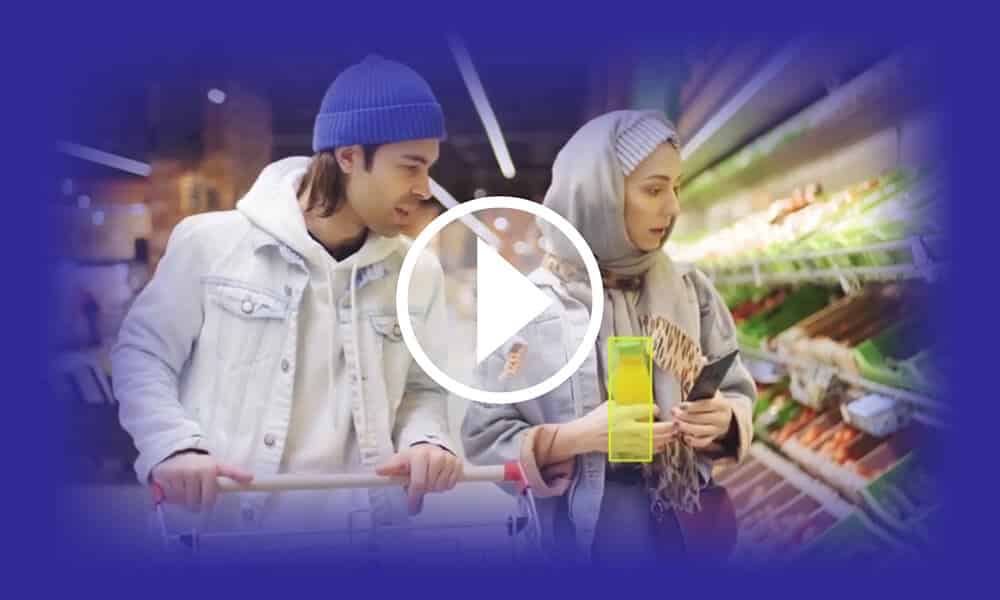 Discover annotated video data pipelines without bottlenecks.
Why is Video Annotation Services needed for Computer Vision?
Have you ever considered how AIs, ML setups, and machines based on computer vision can proactively identify video-specific entities and take actions, accordingly? This is where video annotation comes in, allowing intelligent systems to recognize and identify objects, patterns, and more, based on the labeled data fed to them.
Still unsure about why video annotation for computer vision makes sense! Well, if you have ever considered owning a self-driven car, knowing the nitty-gritties of video annotation makes complete sense. Be it training autonomous vehicles to detect roadblocks, pedestrians, & obstacles are good at determining poses and activities, video labeling has a role to play in training almost every perceptive AI model.. 
If you are still confused as to how the entire premise works, here is a self-explanatory example:
Imagine training the knowledge database of a self-driving car before unveiling the prototype. To be able to function at top capacity, the autonomous vehicle should be able to identify signals, people, roadblocks, barricades, and other entities to drive through with accuracy and precision. However, this can only be made possible if machine learning & computer vision models can learn using the labeled data sets, eventually used to train the algorithms.
Video Labeling – Human Touch for Your AI
Long story short — Shaip lets you access some of the most advanced video annotation solutions to ideate perceptive and highly intelligent models. As a video annotation company, Shaip lends the most effective model training firepower to your goal-specific setups, fortified further with data mining tools, in-house data labeling teams, and the ability to bring in a wide range of video annotation tools to suit every relevant use-case.
If you outsource video labeling requirements to Shaip, you can get your hands on the following resources: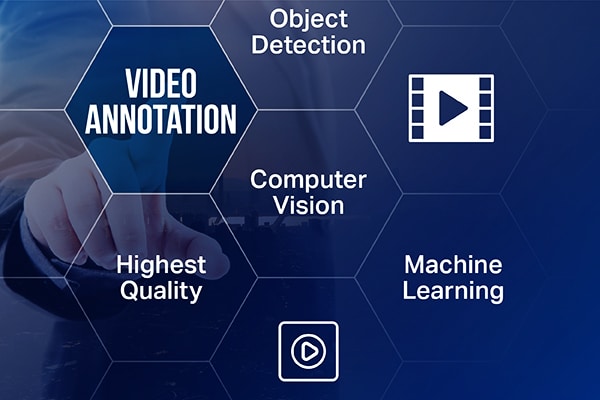 Ability to handle longer videos and extract info
Automated annotation perspective for faster time-to-market
Access to frame-by-frame labeling
Industry-specific coverage
Higher accuracy
Ability to process insane volumes of data
Our Expertise
Productive Video Labeling Made Easy
Capture each object in the video, frame-by-frame, and annotate it to make the moving objects recognizable by machines with our advanced video labeling services. We have the technology and the experience to offer video labeling solutions that help you with comprehensively labeled datasets for all your video labeling needs. We help you build your computer vision models accurately and with the desired level of accuracy. Define your use case and let Shaip do the heavy lifting of powering vision models, with the following tools at our disposal: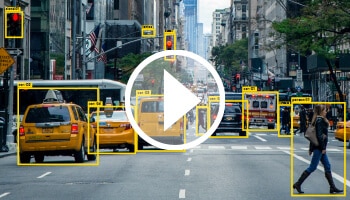 Bounding Boxes
Arguably the most reliable video labeling technique, Bounding Box annotation concerns ideating imaginary rectangles to detect objects.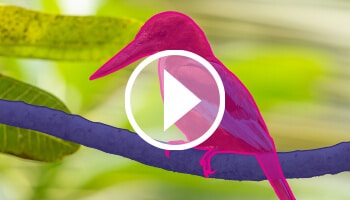 Polygon Annotation
For scene and object classification, if there are irregularly shaped entities in play, polygon annotation comes in quite handy, as it is more accurate than bounding boxes.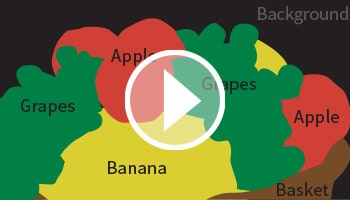 Semantic Segmentation
If you want to develop more targeted and accurate computer vision AIs, you might want to consider semantic segmentation, which concerns classifying images at the pixel level.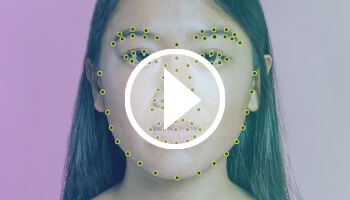 Keypoint Annotation
Biometric security setups like face detection can benefit from Keypoint annotation that focuses on labeling user expressions, specific facial markers like lips, noses, eyes, and even annotation at the cellular level.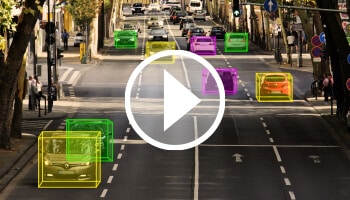 3D Cuboid Annotation
Probably a more defined version of the Bounding Box annotation, 3D cuboids are used to identify and label objects in three dimensions rather than two, as offered by 2D bounding boxes.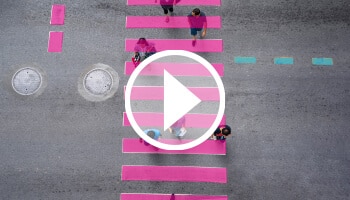 Line & Polyline Annotation
This technique is best deployed for verticals that require a more planar approach towards labeling entities. It is used for annotating pipelines, roads, rails, and datasets concerning road markings, lanes, and more.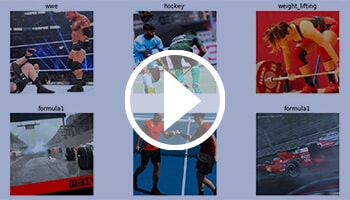 Frames Classification
For data workflows concerning YouTube video annotation, we implement frame classification as the preferred way of annotation. This lets you make videos more navigable, with the ability to skip frames & offers better control.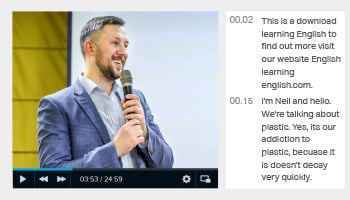 Video Transcription
If you want better engagement on your videos, we recommend video transcription as a supplemental form of annotation, best suited for translating the audio snippets of the concerned video into text.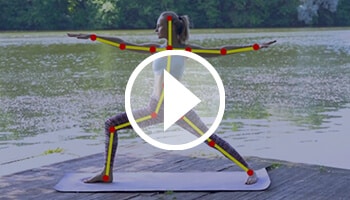 Skeletal Annotation
If you plan on developing models for security applications, fitness, and sports analytics, we recommend and deploy skeletal annotation for identifying and labeling data sets with a focus on body alignment and positioning.
Video Annotation Use Cases
Shaip provides effective video annotation solutions for a variety of applications.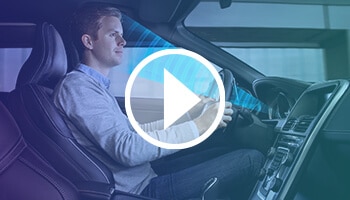 In Cabin Driver Monitoring
Annotated hundreds of hours of driver and in-car video footage. Each video contains thoroughly annotated clips featuring facial feature movement, and in-car scenarios to accurately monitor driver behavior and give warnings when deviations are observed.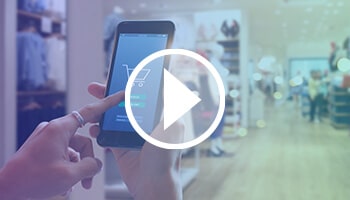 Retail AI
Video annotation is also helpful in retail stores to understand consumer behavior. With our annotated videos, it is easy to design applications to track shopper movement, understand buying decisions, and identify theft.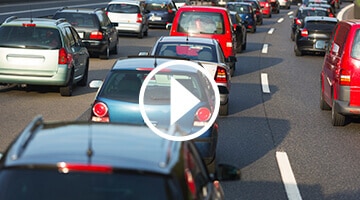 Traffic Surveillance
Video annotation has a significant role to play in developing high-quality surveillance applications. We have successfully annotated hundreds of hours of surveillance and CCTV videos at a superior level of resolution and detailing by annotating required objects.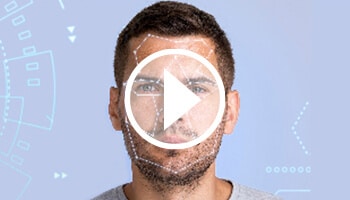 Facial Recognition
Shaip is capable of applying key points on the face of a person to be used in developing high-end training datasets for developing facial recognition applications.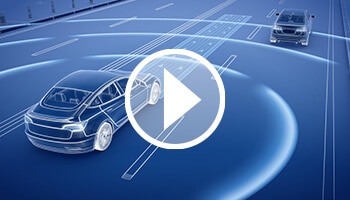 Lane Detection
Advanced capabilities in video annotation allow us to sift through hours of videos and use Polyline annotation to train vehicles to detect lanes, road markings, vehicular traffic, diversions, street lanes, and directions.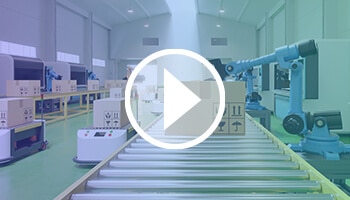 Computer Vision & Robotics
By training perceptive robots on using, adapting, and responding to their environment without the need for human interaction, it is possible to reduce fatalities and accidents that boost productivity.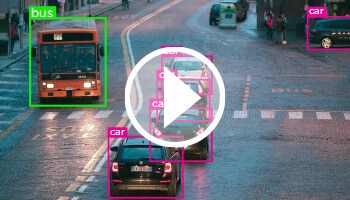 Multi-Label Annotation
For certain labeled categories, you need to fixate on sub-categories to taper down decision-making and make analysis even more accurate. Instance annotation, as a part of multi-label video annotation, helps you with the same by categorizing vehicles further as buses, cars, and more.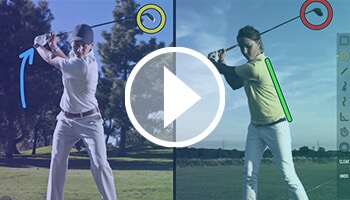 Video Data Analysis
In case you want to analyze the video labeling need before planning a full-fledged training strategy, you can always rely on our video data analysis that aims at helping you plan the use cases better, plan out highly specific goals, and eventually allow us to deploy the right annotation technique.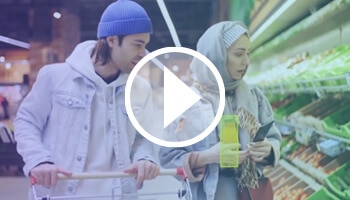 Custom Annotation
Once the video data analysis is over, we can even help you plan out custom annotation strategies supported by the right video annotation tool, even if your use case is highly elusive and requires further detailing.
Reasons to choose Shaip as your Trustworthy Video Annotation Company
People
Dedicated and trained teams:
30,000+ collaborators for Data Creation, Labeling & QA
Credentialed Project Management Team
Experienced Product Development Team
Talent Pool Sourcing & Onboarding Team
Process
Highest process efficiency is assured with:
Robust 6 Sigma Stage-Gate Process
A dedicated team of 6 Sigma black belts – Key process owners & Quality compliance
Continuous Improvement & Feedback Loop
Platform
The patented platform offers benefits:
Web-based end-to-end platform
Impeccable Quality
Faster TAT
Seamless Delivery
People
Dedicated and trained teams:
30,000+ collaborators for Data Creation, Labeling & QA
Credentialed Project Management Team
Experienced Product Development Team
Talent Pool Sourcing & Onboarding Team
Process
Highest process efficiency is assured with:
Robust 6 Sigma Stage-Gate Process
A dedicated team of 6 Sigma black belts – Key process owners & Quality compliance
Continuous Improvement & Feedback Loop
Platform
The patented platform offers benefits:
Web-based end-to-end platform
Impeccable Quality
Faster TAT
Seamless Delivery
Industries We Serve
As one of the industry-leading solutions providers, we help a variety of industries design and develop automation tools and models based on our suite of video annotation services. We bring together the capability of technology and the competence of human experts to analyze large data volumes to enhance production, reduce errors, and increase efficiency.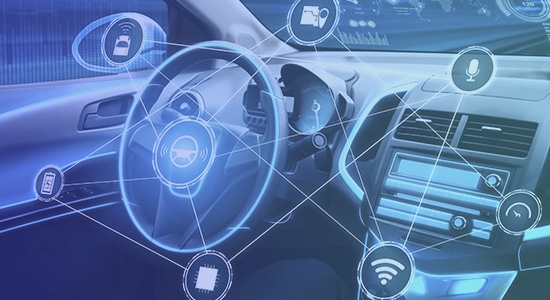 Automotive
We help the automotive industry develop and deploy reliable tools for autonomous driving and in-car driver monitoring based on our quality AI-based training datasets.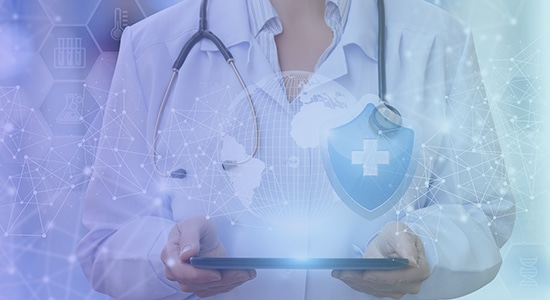 Medical
We integrate AI and machine learning capabilities by leveraging video annotation to streamline medical, imaging, procedures, and processes within the medical system.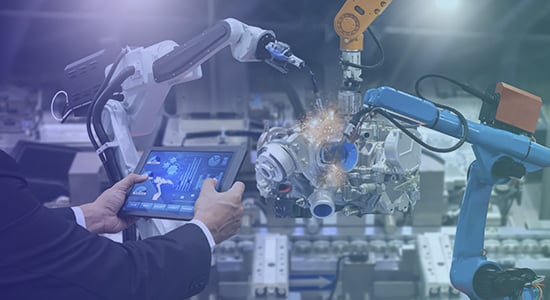 Manufacturing
Industries are utilizing the prowess of video annotation to train and develop AI-based tools for faster production, time-bound decision-making, and streamlining manufacture.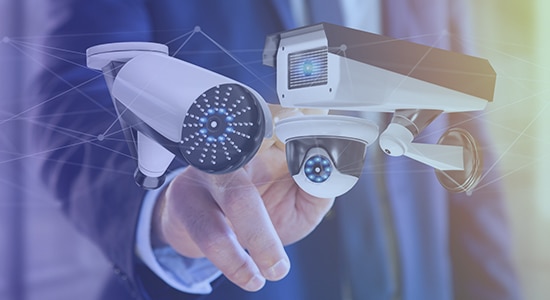 Surveillance
Video annotation is being harnessed to detect objects, and identify humans, cars, trees, animals, and other objects to develop enhanced security and surveillance tools.
Services Offered
Expert image data collection isn't all-hands-on-deck for comprehensive AI setups. At Shaip, you can even consider the following services to make models way more widespread than usual: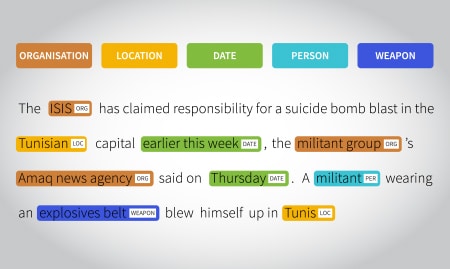 Text Annotation
Services
We specialize in making textual data training ready by annotating exhaustive datasets, using entity annotation, text classification, sentiment annotation, and other relevant tools.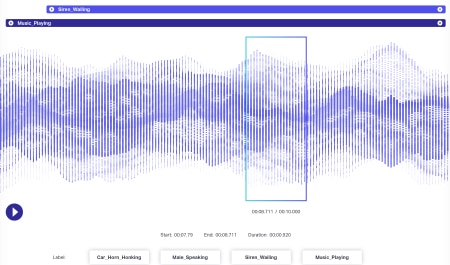 Audio Annotation
Services
Labeling audio sources, speech, and voice-specific datasets via relevant tools like speech recognition, speaker diarization, emotion recognition, is something we specialize in.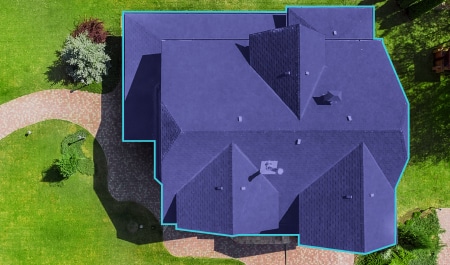 Image Annotation
Services
We take pride in labeling, segmented image datasets to train computer vision models. Some of the relevant techniques include boundary recognition & image classification.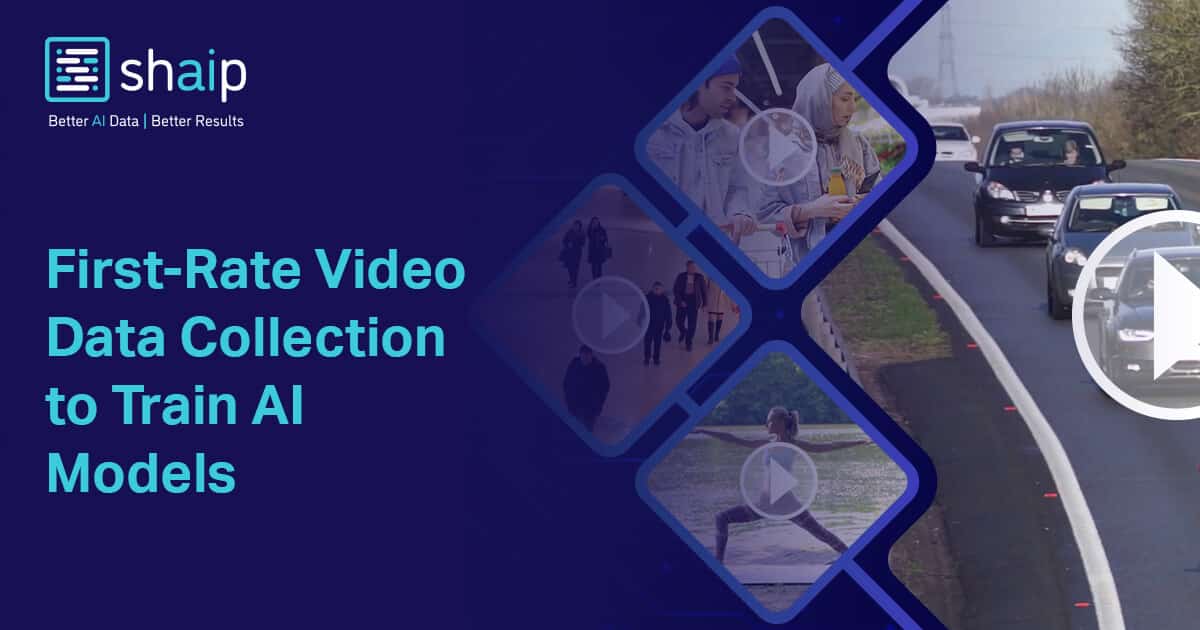 Offerings
First-Rate Video Data Collection to Train AI Models
We help you capture each object in a video frame-by-frame, we then take the object in motion, label it, and make it recognizable by machines. Collecting quality video datasets to train your ML models has always been a stringent and time-consuming process, diversity and the massive quantities required add to further complexity.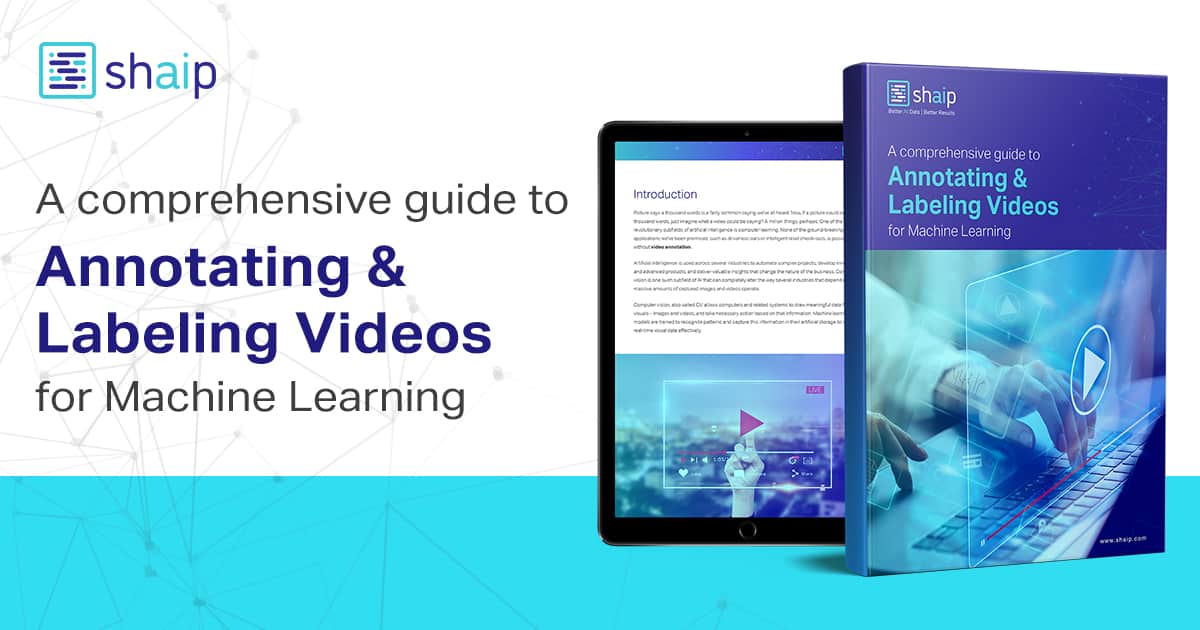 Buyer's Guide
Buyer's Guide for Video Annotation and Labeling
It is a fairly common saying we've all heard. that a picture could say a thousand words, just imagine what a video could be saying? A million things, perhaps. None of the ground-breaking applications we've been promised, such as driverless cars or intelligent retail check-outs, is possible without video annotation.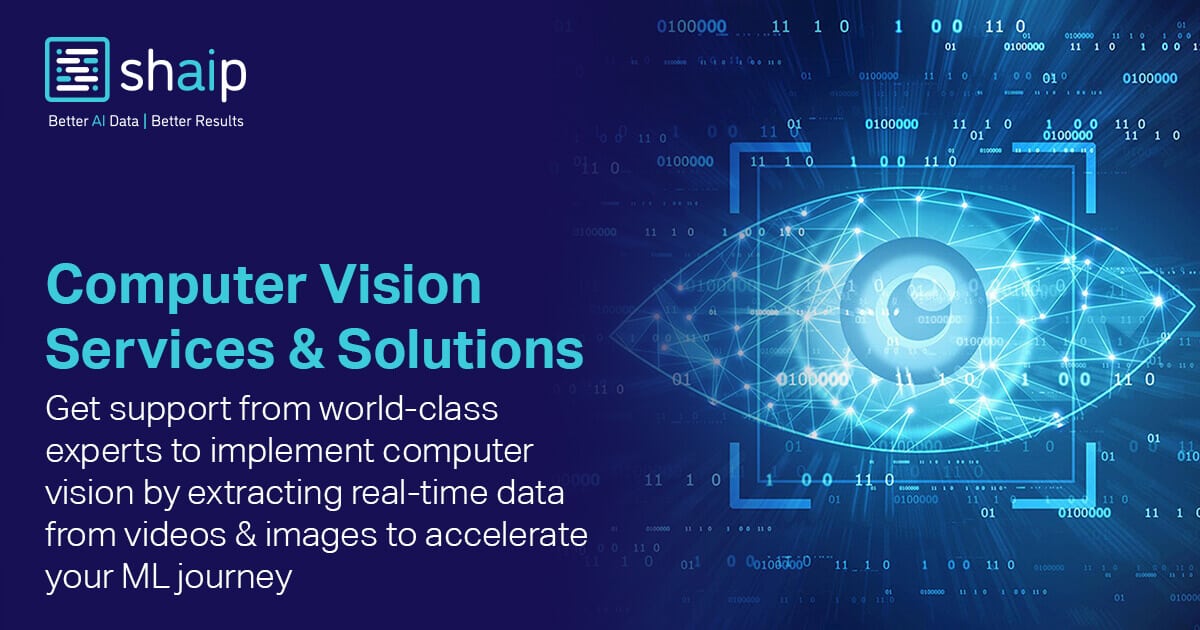 Solutions
Computer Vision Services & Solutions
Computer vision is an area of Artificial Intelligence technologies that train machines to see, understand, and interpret the visual world, the way humans do. It helps in developing the machine learning models to accurately understand, identify, and classify objects in an image or a video – at a much larger scale & speed.
Expert Assistance is just a click away. Plan on taking vision AI capabilities to the next level! Reach out to us for professional help, right away