Audio Annotation for Intelligent AIs
Develop conversational and perceptive, next-gen AIs with competent audio annotation services 
Eliminate the bottlenecks in your audio data pipeline now
Why is Audio / Speech Annotation Services needed for NLP?
From in-car navigations to interactive VAs, speech-activated systems have lately been running the show. However, for these inventive and autonomous setups to perform accurately and efficiently, they must be fed with sectioned, segmented, and curated data.
While audio / speech data collection takes care of insight availability, feeding datasets blindly wouldn't be much help to the models, unless they become privy to the context. This is where audio / speech labeling or annotation comes in handy, ensuring that the previously collected datasets are marked to perfection and empowered to manage specific use cases, which might include voice assistance, navigation support, translation, or more.
Put simply, audio/ speech annotation for NLP is all about labeling recordings in a format that is subsequently understood by the machine learning setups. For instance, voice assistants like Cortana and Siri were initially fed with gargantuan volumes of annotated audio for them to be able to understand the context of our queries, emotions, sentiments, semantics, and other nuances.
Speech & Audio Annotation Tool Powered by Human Intelligence
Despite collecting data at length, machine learning models aren't expected to understand context and relevance, on their own. Well, they can but we shall not talk about the self-learning AIs for now. But even if self-learning NLP models were there to be deployed, the initial phase of training or rather supervised learning would require them to be fed with metadata-layered audio resources.
This is where Shaip comes into play by making state-of-art datasets available to train AI and ML setups, as per the standard use cases. With us by your side, you need not second guess model ideation as our professional workforce and a team of expert annotators are always on the job to label and categorize speech data in relevant repositories.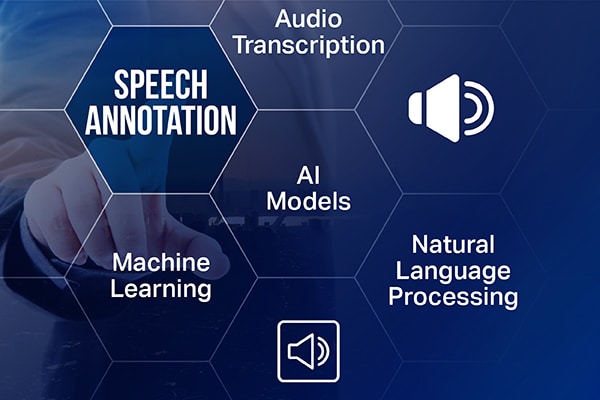 Scale the capabilities of your NLP model
Enrich natural language processing setups with granular audio data
Experience In-person and remote annotation facilities
Explore the best noise-eliminating techniques like multi-label annotation, hands-on
Our Expertise
Custom Audio Labeling / Annotation isn't a distant dream anymore
Speech & Audio labeling services have been a forte of Shaip since the beginning. Develop, train & improve conversational AI, chatbots and speech recognition engines with our state-of-the-art audio & speech labeling solutions. Our network of qualified linguists across the globe with an experienced project management team can collect hours of multilingual audio and annotate large volumes of data to train voice-enabled applications. We also transcribe audio files to extract meaningful insights available in audio formats. Now choose the audio & speech labeling technique that best suits your goal and leave brainstorming and technicalities to Shaip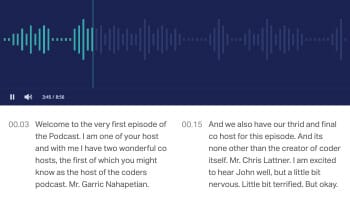 Audio Transcription
Develop intelligent NLP models by feeding in truckloads of precisely transcribed speech/ audio data. At Shaip, we let you choose from a wider set of choices, including standard audio, verbatim, and multilingual transcription. Plus, you can train the models with additional speaker identifiers and time-stamping data.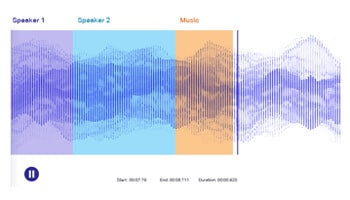 Speech Labeling
Speech or Audio labeling is a standard annotation technique that concerns separating sounds and labeling with specific metadata. The essence of this technique involves ontological identification of sounds from a piece of audio and accurately annotating them to make the training datasets more inclusive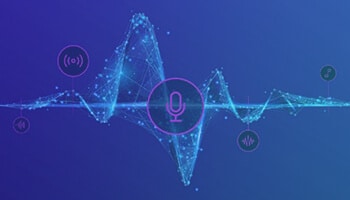 Audio Classification
It is used by speech annotation companies to train the AIs to perfection, concerns analyzing audio recordings, as per the content. With audio classifications, machines can identify voices and sounds, whilst being able to distinguish between the two, as a part of a more proactive training regime.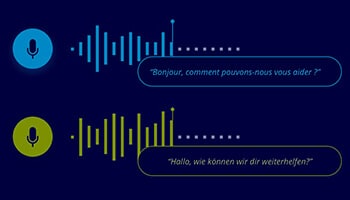 Multilingual Audio Data Services
Collecting multilingual audio data is useful only if the annotators can label and segment them accordingly. This is where multilingual audio data services come in handy as they concern annotating speech based on the diversity of the language, to be identified and parsed perfectly by the relevant AIs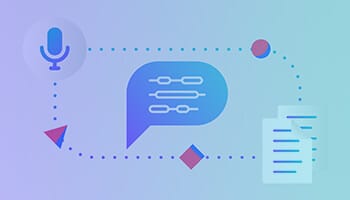 Natural Language
Utterance
NLU concerns annotating human speech for classifying the smallest of details, like semantics, dialects, context, stress, and more. This form of annotated data makes sense in training virtual assistants and chatbots better.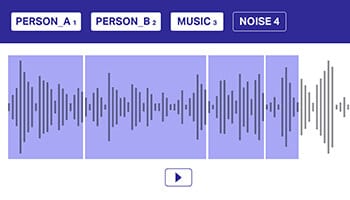 Multi-Label
Annotation
Annotating audio data by resorting to multiple labels is important to help models differentiate overlapping audio sources. In this approach, an audio dataset might belong to one or many classes, which need to the explicitly conveyed to the model for better decision making.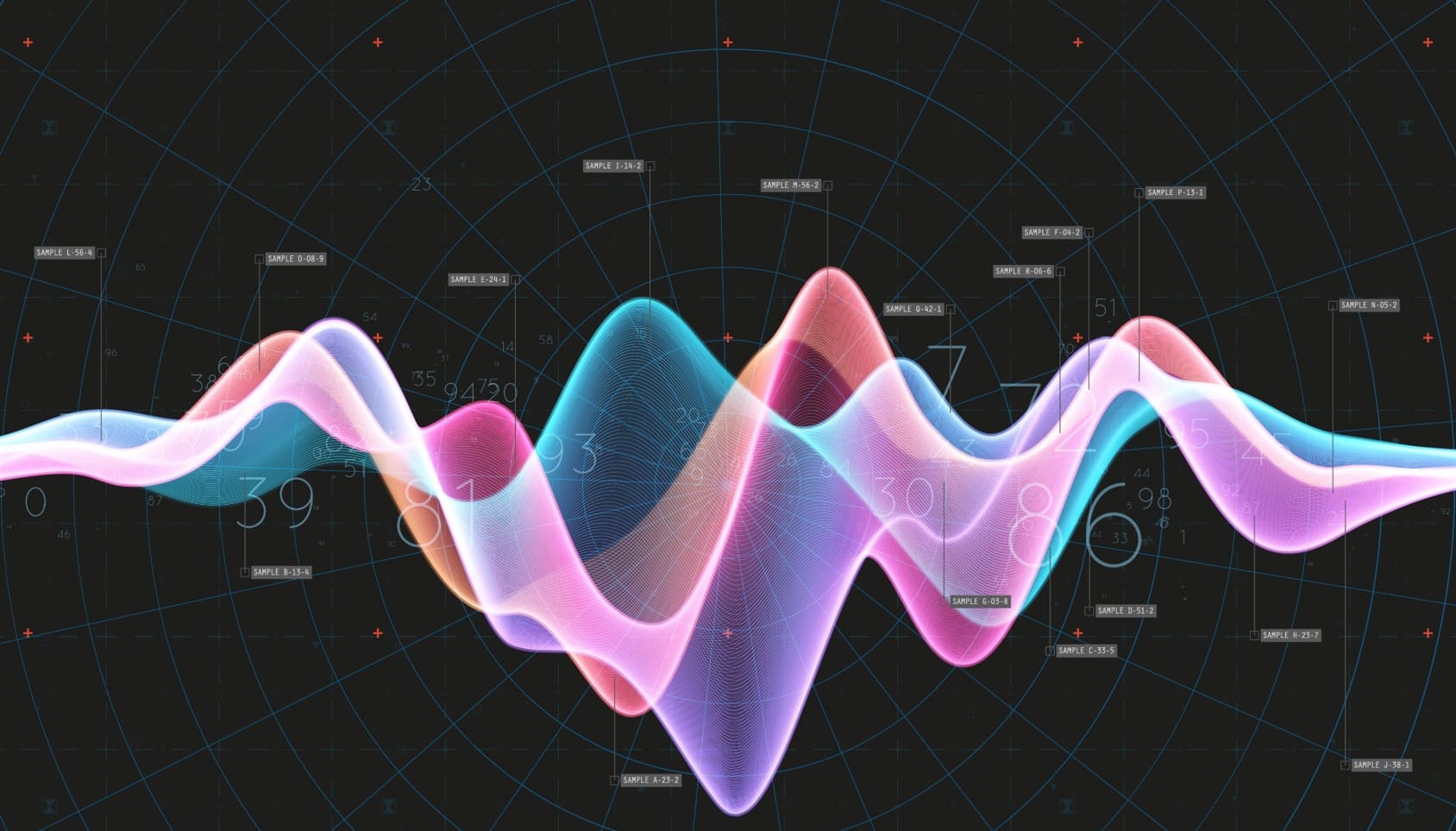 Speaker Diarization
It involves splitting an input audio file into homogenous segments associated with individual speakers. Diarization means identifying speaker boundaries and grouping the audio files into segments to determine the number of distinct speakers. This process helps automate conversation analysis and transcribing of call centre dialogues, medical and legal conversations, and meetings.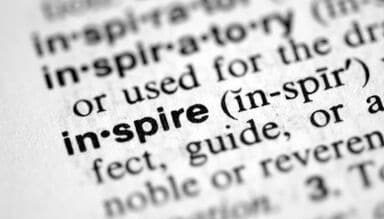 Phonetic Transcription
Unlike regular transcription that converts audio into a sequence of words, a phonetic transcription notes how words are pronounced and visually represents the sounds using phonetic symbols. Phonetic transcription makes it easier to note the difference in pronunciation of the same language in several dialects.
Types of Audio Classification
Reasons to choose Shaip as your Trustworthy Audio Annotation Partner
People
Dedicated and trained teams:
30,000+ collaborators for Data Creation, Labeling & QA
Credentialed Project Management Team
Experienced Product Development Team
Talent Pool Sourcing & Onboarding Team
Process
Highest process efficiency is assured with:
Robust 6 Sigma Stage-Gate Process
A dedicated team of 6 Sigma black belts – Key process owners & Quality compliance
Continuous Improvement & Feedback Loop
Platform
The patented platform offers benefits:
Web-based end-to-end platform
Impeccable Quality
Faster TAT
Seamless Delivery
Why you should outsource Audio Data Labeling / Annotation
Services Offered
Expert image data collection isn't all-hands-on-deck for comprehensive AI setups. At Shaip, you can even consider the following services to make models way more widespread than usual: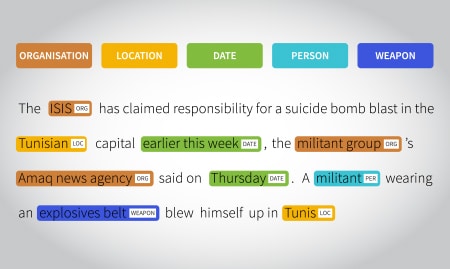 Text Annotation
Services
We specialize in making textual data training ready by annotating exhaustive datasets, using entity annotation, text classification, sentiment annotation, and other relevant tools.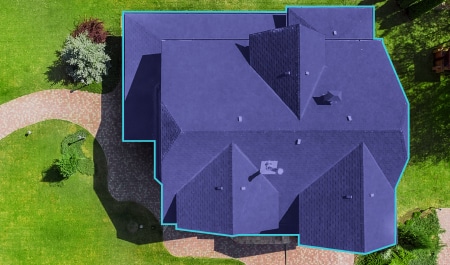 Image Annotation
Services
We take pride in labeling, segmented image datasets to train computer vision models. Some of the relevant techniques include boundary recognition & image classification.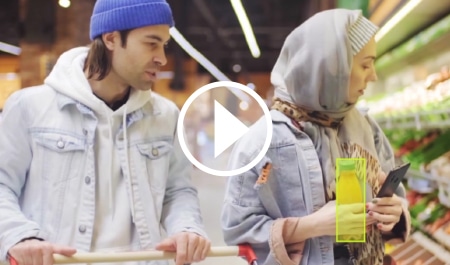 Video Annotation
Services
Shaip offers high-end video labeling services for training Computer Vision models. The aim is to make datasets usable with tools like pattern recognition, object detection, & more.
Get Audio Annotation Experts On-board.
Now prepare well-researched, granular, segmented, and multi-labeled audio datasets for intelligent AIs