High-quality Audio / Speech / Voice Datasets to Train Your Conversational AI Model 
Off-the-shelf Voice / Speech / Audio Datasets in multiple languages to jump start your automatic speech recognition (ASR) models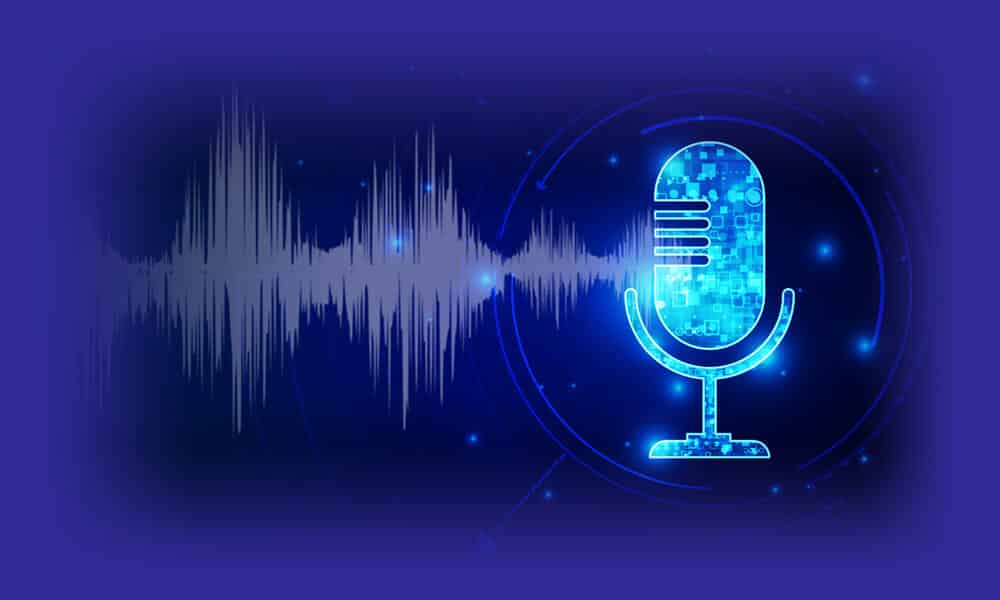 Plug-in the audio data catalog you've been missing today
Details
Language Dataset
Sample Rate
Dataset Type
Total Audio Hours
Short Description
Dataset Description
Audio Channel
Recording Platform
WER (%)
Audio Format
Transcription Format
Use Case
Number of Speakers
CTA
en_US_CC_8
African American Vernacular
African American Vernacular
en_US
8 kHz
Call-center
211
African American Vernacular Call-center data
Unscripted, synthetic telephonic conversation between "agent" and "customer", Approx. Audio Duration (Range) 5-15 Minutes,
Dual
Desktop
5.0
.wav
.json
ASR, Virtual Assistant, Chatbot, Conversational AI, Speech Analytics, TTS, Language Modelling
Female: 612, Male: 1242, and Unknown: 12

Contact

en_US_MA_16
African American Vernacular
African American Vernacular
en_US
16 kHz
Media Audio
154
African American Vernacular Media data
Licensable Public domain audio/video files such as interviews, podcasts etc - 1 to 5 people. Approx. Audio Duration (Range) 15-60 minutes
Mono
Web Sourcing
5.0
.wav
.json
ASR, Virtual Assistant, Chatbot, Conversational AI, Speech Analytics, TTS, Language Modelling
Female: 151, Male: 150, and Unknown: 10

Contact

Afrikaans_GC_8
Afrikaans
Afrikaans
af_ZA
8 kHz
General Conversation
368
Afrikaans General Conversation data
Unscripted telephonic conversation between two people. Approx. Audio Duration (Range) - 15-60 minutes, Afrikaans spoken in Africa
Dual
Desktop
5.0
.wav
.json
ASR, Virtual Assistant, Chatbot, Conversational AI, Speech Analytics, TTS, Language Modelling
Female: 502, Male: 390, and Unknown: 2

Contact

Afrikaans_MA_16
Afrikaans
Afrikaans
af_ZA
16 kHz
Media Audio
658
Afrikaans Media Files
Licensable Public domain audio/video files such as interviews, podcasts etc - 1 to 5 people. Approx. Audio Duration (Range) 15-60 minutes
Mono
Web Sourcing
5.0
.wav
.json
ASR, Virtual Assistant, Chatbot, Conversational AI, Speech Analytics, TTS, Language Modelling
Female: 750, Male: 1278, and Unknown: 52

Contact

Arabic_GC_8
Arabic
Arabic
ar_AE
8 kHz
General Conversation
292
Arabic General Conversation data
Unscripted telephonic conversation between two people. Approx. Audio Duration (Range) - 15-60 minutes, Arabic from Gulf countries
Dual
Desktop
5.0
.wav
.json
ASR, Virtual Assistant, Chatbot, Conversational AI, Speech Analytics, TTS, Language Modelling
Female: 171, Male: 534, and Unknown: 1

Contact

Arabic_SM_48
Arabic
Arabic
ar-SA
48 kHz
Scripted Monologue
1,947
Arabic Scripted Monologue
Single-utterance recordings, which tend to fall in the 5 to 30 second range
Mono
Mobile App
5.0
.wav
.json
ASR, Virtual Assistant, Chatbot, Conversational AI, Speech Analytics, TTS, Language Modelling
Female 838 Male 1209 Unknown 78

Contact

Assamese_CC_8
Assamese
Assamese (In Pipeline)
as_IN
Call-Center
60
Assamese (In Pipeline) Call-Center data
Unscripted, synthetic telephonic conversation between "agent" and "customer", Approx. Audio Duration (Range) 5-15 Minutes,
Desktop
5.0
.wav
.json
ASR, Virtual Assistant, Chatbot, Conversational AI, Speech Analytics, TTS, Language Modelling

Contact

Assamese_GC
Assamese
Assamese (In Pipeline)
as_IN
General Conversation
100
Assamese (In Pipeline) General Conversation data
Unscripted, synthetic telephonic conversation between "agent" and "customer", Approx. Audio Duration (Range) 5-15 Minutes,
Desktop
5.0
.wav
.json
ASR, Virtual Assistant, Chatbot, Conversational AI, Speech Analytics, TTS, Language Modelling

Contact

Assamese_MA
Assamese
Assamese (In Pipeline)
as_IN
Media Audio
40
Assamese (In Pipeline) Media audio data
Licensable Public domain audio/video files such as interviews, podcasts etc - 1 to 5 people. Approx. Audio Duration (Range) 15-60 minutes
Web Sourcing
5.0
.wav
.json
ASR, Virtual Assistant, Chatbot, Conversational AI, Speech Analytics, TTS, Language Modelling

Contact

Bengali_CC_8
Bengali
Bengali (In Pipeline)
bn_IN
Call-Center
60
Bengali (In Pipeline) Call-Center data
Unscripted, synthetic telephonic conversation between "agent" and "customer", Approx. Audio Duration (Range) 5-15 Minutes,
Desktop
5.0
.wav
.json
ASR, Virtual Assistant, Chatbot, Conversational AI, Speech Analytics, TTS, Language Modelling

Contact

Bengali_GC
Bengali
Bengali (In Pipeline)
bn_IN
General Conversation
100
Bengali (In Pipeline) General Conversation data
Unscripted, synthetic telephonic conversation between "agent" and "customer", Approx. Audio Duration (Range) 5-15 Minutes,
Desktop
5.0
.wav
.json
ASR, Virtual Assistant, Chatbot, Conversational AI, Speech Analytics, TTS, Language Modelling

Contact

Bengali_MA
Bengali
Bengali (In Pipeline)
bn_IN
Media Audio
40
Bengali (In Pipeline) Media audio data
Licensable Public domain audio/video files such as interviews, podcasts etc - 1 to 5 people. Approx. Audio Duration (Range) 15-60 minutes
Web Sourcing
5.0
.wav
.json
ASR, Virtual Assistant, Chatbot, Conversational AI, Speech Analytics, TTS, Language Modelling

Contact

Boston_CC_8
Boston English
Boston English
en_US
8 kHz
Call-center
177
Boston Call-center data
Unscripted, synthetic telephonic conversation between "agent" and "customer", Approx. Audio Duration (Range) 5-15 Minutes,
Dual
Desktop
5.0
.wav
.json
ASR, Virtual Assistant, Chatbot, Conversational AI, Speech Analytics, TTS, Language Modelling
Female: 605, Male: 711, and Unknown: 0

Contact

Boston_GC_8
Boston English
Boston English
en_US
8 kHz
General Conversation
32
Boston General Conversation data
Unscripted telephonic conversation between two people. Approx. Audio Duration (Range) - 15-60 minutes,
Dual
Desktop
5.0
.wav
.json
ASR, Virtual Assistant, Chatbot, Conversational AI, Speech Analytics, TTS, Language Modelling
Female: 53, Male: 83, and Unknown: 0

Contact

Boston_MA_16
Boston English
Boston English
en_US
16 kHz
Media Audio
93
Boston Media audio data
Licensable Public domain audio/video files such as interviews, podcasts etc - 1 to 5 people. Approx. Audio Duration (Range) 15-60 minutes
Mono
Web Sourcing
5.0
.wav
.json
ASR, Virtual Assistant, Chatbot, Conversational AI, Speech Analytics, TTS, Language Modelling
Female: 43, Male: 181, and Unknown: 2

Contact

Canadian_SM_48
Canadian French
Canadian French
fr-CA
48 kHz
Scripted Monologue
1,222
Canadian French
Single-utterance recordings, which tend to fall in the 5 to 30 second range
Mono
Mobile App
5.0
.wav
.json
ASR, Virtual Assistant, Chatbot, Conversational AI, Speech Analytics, TTS, Language Modelling
Female 974 Male 631 Unknown 1

Contact

Chinese_CC_8
Chinese English
Chinese English
en_US
8 kHz
Call-center
169
Chinese Call-center data
Unscripted, synthetic telephonic conversation between "agent" and "customer", Approx. Audio Duration (Range) 5-15 Minutes,
Dual
Desktop
5.0
.wav
.json
ASR, Virtual Assistant, Chatbot, Conversational AI, Speech Analytics, TTS, Language Modelling
Female: 1790, Male: 523 and Unknown: 13

Contact

Chinese_MA_16
Chinese English
Chinese English
en_US
16 kHz
Media Audio
249
Chinese Media audio data
Licensable Public domain audio/video files such as interviews, podcasts etc - 1 to 5 people. Approx. Audio Duration (Range) 15-60 minutes
Mono
Web Sourcing
5.0
.wav
.json
ASR, Virtual Assistant, Chatbot, Conversational AI, Speech Analytics, TTS, Language Modelling
Female: 126, Male: 346 and Unknown: 6

Contact

Chinese Simplified_SM_48
Chinese Simplified
Chinese Simplified
zh-CN
48 kHz
Scripted Monologue
2,762
Chinese Simplified
Single-utterance recordings, which tend to fall in the 5 to 30 second range
Mono
Mobile App
5.0
.wav
.json
ASR, Virtual Assistant, Chatbot, Conversational AI, Speech Analytics, TTS, Language Modelling
Female 1920 Male 1535 Unknown 270

Contact

Chinese Traditional_SM_48
Chinese Traditional
Chinese Traditional
zh-TW
48 kHz
Scripted Monologue
1,028
Chinese Traditional
Single-utterance recordings, which tend to fall in the 5 to 30 second range
Mono
Mobile App
5.0
.wav
.json
ASR, Virtual Assistant, Chatbot, Conversational AI, Speech Analytics, TTS, Language Modelling
Female 1069 Male 262 Unknown 3

Contact

Danish_GC_8
Danish
Danish
da_DK
8 kHz
General Conversation
372
Danish General Conversation data
Unscripted telephonic conversation between two people. Approx. Audio Duration (Range) - 15-60 minutes,
Dual
Desktop
5.0
.wav
.json
ASR, Virtual Assistant, Chatbot, Conversational AI, Speech Analytics, TTS, Language Modelling
Female: 311, Male: 417, Unknown: 0

Contact

Danish_MA_16
Danish
Danish
da_DK
16 kHz
Media Audio
664
Danish Media audio data
Licensable Public domain audio/video files such as interviews, podcasts etc - 1 to 5 people. Approx. Audio Duration (Range) 15-60 minutes
Mono
Web Sourcing
5.0
.wav
.json
ASR, Virtual Assistant, Chatbot, Conversational AI, Speech Analytics, TTS, Language Modelling
Female: 369, Male: 864, Unknown: 27

Contact

Danish_SM_48
Danish
Danish
da-DK
48 kHz
Scripted Monologue
2,579
Danish Scripted Monologue
Single-utterance recordings, which tend to fall in the 5 to 30 second range, Danish from Denmark
Mono
Mobile App
5.0
.wav
.json
ASR, Virtual Assistant, Chatbot, Conversational AI, Speech Analytics, TTS, Language Modelling
Female 1551 Male 1233 Unknown 42

Contact

English Deep South_CC_8
English Deep South
English Deep South
en_US
8 kHz
Call-center
151
English Deep South Call-center data
Unscripted, synthetic telephonic conversation between "agent" and "customer", Approx. Audio Duration (Range) 5-15 Minutes,
Dual
Desktop
5.0
.wav
.json
ASR, Virtual Assistant, Chatbot, Conversational AI, Speech Analytics, TTS, Language Modelling
Female 221 , Male 1004 , Unknown 7

Contact

English Deep South_GC_8
English Deep South
English Deep South
en_US
8 kHz
General Conversation
56
English Deep South General Conversation data
Unscripted telephonic conversation between two people. Approx. Audio Duration (Range) - 15-60 minutes,
Dual
Desktop
5.0
.wav
.json
ASR, Virtual Assistant, Chatbot, Conversational AI, Speech Analytics, TTS, Language Modelling
Female 99, Male 31, Unknown 0

Contact

English Deep South_MA_16
English Deep South
English Deep South
en_US
16 kHz
Media Audio
266
English Deep South Media audio data
Licensable Public domain audio/video files such as interviews, podcasts etc - 1 to 5 people. Approx. Audio Duration (Range) 15-60 minutes
Mono
Web Sourcing
5.0
.wav
.json
ASR, Virtual Assistant, Chatbot, Conversational AI, Speech Analytics, TTS, Language Modelling
Female 204, Male 356, Unknown 21

Contact

German_CC_8
German
German
de-De
8 kHz
Call-center
64
German Call-center data
Unscripted, synthetic telephonic conversation between "agent" and "customer", Approx. Audio Duration (Range) 5-15 Minutes,
Mono
Desktop
.wav
.json
ASR, Virtual Assistant, Chatbot, Conversational AI, Speech Analytics, TTS, Language Modelling
Female 478 Male 1440 Unknown 0

Contact

German_IVR_8
German
German
de-De
8 kHz
IVR
200
German IVR data
Human to Machine. An IVR type of flow where there is a TTS prompt (e.g. "How may I help you") followed by a spontaneous human response
Mono
Desktop
.wav
.json
ASR, Virtual Assistant, Chatbot, Conversational AI, Speech Analytics, TTS, Language Modelling
Female 10115 Male 8750 Unknown 0

Contact

Gujarati_CC_8
Gujarati
Gujarati (In Pipeline)
gu_IN
Call-Center
60
Gujarati (In Pipeline) Call-Center data
Unscripted, synthetic telephonic conversation between "agent" and "customer", Approx. Audio Duration (Range) 5-15 Minutes,
Desktop
5.0
.wav
.json
ASR, Virtual Assistant, Chatbot, Conversational AI, Speech Analytics, TTS, Language Modelling

Contact

Gujarati_GC
Gujarati
Gujarati (In Pipeline)
gu_IN
General Conversation
100
Gujarati (In Pipeline) General Conversation data
Unscripted, synthetic telephonic conversation between "agent" and "customer", Approx. Audio Duration (Range) 5-15 Minutes,
Desktop
5.0
.wav
.json
ASR, Virtual Assistant, Chatbot, Conversational AI, Speech Analytics, TTS, Language Modelling

Contact

Gujarati_MA
Gujarati
Gujarati (In Pipeline)
gu_IN
Media Audio
40
Gujarati (In Pipeline) Media audio data
Licensable Public domain audio/video files such as interviews, podcasts etc - 1 to 5 people. Approx. Audio Duration (Range) 15-60 minutes
Web Sourcing
5.0
.wav
.json
ASR, Virtual Assistant, Chatbot, Conversational AI, Speech Analytics, TTS, Language Modelling

Contact

Hebrew_General Conversation_8
Hebrew
Hebrew
he_IL
8 kHz
General Conversation
399
Hebrew General Conversation data
Unscripted telephonic conversation between two people. Approx. Audio Duration (Range) - 15-60 minutes, Hebrew in Israel
Dual
Desktop
5.0
.wav
.json
ASR, Virtual Assistant, Chatbot, Conversational AI, Speech Analytics, TTS, Language Modelling
Female 414 , Male 399 , Unknown 1

Contact

Hebrew_MA_16
Hebrew
Hebrew
he_IL
16 kHz
Media Audio
427
Hebrew Media audio data
Licensable Public domain audio/video files such as interviews, podcasts etc - 1 to 5 people. Approx. Audio Duration (Range) 15-60 minutes
Mono
Web Sourcing
5.0
.wav
.json
ASR, Virtual Assistant, Chatbot, Conversational AI, Speech Analytics, TTS, Language Modelling
Female 361 , Male 513, Unknown 13

Contact

Hindi_MA_16
Hindi
Hindi
hi_IN
16 kHz
Media Audio
219
Hindi Media audio data
Licensable Public domain audio/video files such as interviews, podcasts etc - 1 to 5 people. Approx. Audio Duration (Range) 15-60 minutes
Mono
Web Sourcing
5.0
.wav
.json
ASR, Virtual Assistant, Chatbot, Conversational AI, Speech Analytics, TTS, Language Modelling
Female 83 , Male 309, Unknown 0

Contact

Hindi_SM_48
Hindi
Hindi
hi-IN
48 kHz
Scripted Monologue
2,867
Hindi Scripted Monologue
Single-utterance recordings, which tend to fall in the 5 to 30 second range
Mono
Mobile App
5.0
.wav
.json
ASR, Virtual Assistant, Chatbot, Conversational AI, Speech Analytics, TTS, Language Modelling
Female 1977 Male 1864 Unknown 147

Contact

HINGLISH_CC_8
Hinglish
Hinglish
hg_IN
8 kHz
Call-center
208
HINGLISH Call-center data
Unscripted, synthetic telephonic conversation between "agent" and "customer", Approx. Audio Duration (Range) 5-15 Minutes,
Dual
Desktop
5.0
.wav
.json
ASR, Virtual Assistant, Chatbot, Conversational AI, Speech Analytics, TTS, Language Modelling
Female 822, Male 1262 , Unknown 0

Contact

HINGLISH_MA_16
Hinglish
Hinglish
hg_IN
16 kHz
Media Audio
216
HINGLISH Media audio data
Licensable Public domain audio/video files such as interviews, podcasts etc - 1 to 5 people. Approx. Audio Duration (Range) 15-60 minutes
Mono
Web Sourcing
5.0
.wav
.json
ASR, Virtual Assistant, Chatbot, Conversational AI, Speech Analytics, TTS, Language Modelling
Female 75, Male 380, Unknown 0

Contact

Hispanic_CC_8
Hispanic English
Hispanic English
en_US
8 kHz
Call-center
212
Hispanic Call-center data
Unscripted, synthetic telephonic conversation between "agent" and "customer", Approx. Audio Duration (Range) 5-15 Minutes,
Dual
Desktop
5.0
.wav
.json
ASR, Virtual Assistant, Chatbot, Conversational AI, Speech Analytics, TTS, Language Modelling
Female 822, Male 1262, Unknown 0

Contact

Hispanic_MA_16
Hispanic English
Hispanic English
en_US
16 kHz
Media Audio
155
Hispanic Call Media audio
Licensable Public domain audio/video files such as interviews, podcasts etc - 1 to 5 people. Approx. Audio Duration (Range) 15-60 minutes
Mono
Web Sourcing
5.0
.wav
.json
ASR, Virtual Assistant, Chatbot, Conversational AI, Speech Analytics, TTS, Language Modelling
Female 140, Male 219, Unknown 5

Contact

Indonesian_GC_8
Indonesian
Indonesian
id_ID
8 kHz
General Conversation
496
Indonesian General Conversation data
Unscripted telephonic conversation between two people. Approx. Audio Duration (Range) - 15-60 minutes, Bahasa Indonesian
Dual
Desktop
5.0
.wav
.json
ASR, Virtual Assistant, Chatbot, Conversational AI, Speech Analytics, TTS, Language Modelling
Female 524, Male 454, Unknown 2

Contact

Indonesian_MA_16
Indonesian
Indonesian
id_ID
16 kHz
Media Audio
643
Indonesian Media audio data
Licensable Public domain audio/video files such as interviews, podcasts etc - 1 to 5 people. Approx. Audio Duration (Range) 15-60 minutes
Mono
Web Sourcing
5.0
.wav
.json
ASR, Virtual Assistant, Chatbot, Conversational AI, Speech Analytics, TTS, Language Modelling
Female 746, Male 1507, Unknown 129

Contact

Irish_GC_8
Irish
Irish
en_IE
8 kHz
General Conversation
192
Irish General Conversation data
Unscripted telephonic conversation between two people. Approx. Audio Duration (Range) - 15-60 minutes,
Dual
Desktop
5.0
.wav
.json
ASR, Virtual Assistant, Chatbot, Conversational AI, Speech Analytics, TTS, Language Modelling
Female 213 , Male 153 , Unknown 0

Contact

Japanese_SM_48
Japanese
Japanese
ja-JP
48 kHz
Scripted Monologue
2,335
Japanese Scripted Monologue
Single-utterance recordings, which tend to fall in the 5 to 30 second range
Mono
Mobile App
5.0
.wav
.json
ASR, Virtual Assistant, Chatbot, Conversational AI, Speech Analytics, TTS, Language Modelling
Female 1460 Male 1221 Unknown 194

Contact

Kannada_CC_8
Kannada
Kannada (In Pipeline)
kn_IN
Call-Center
60
Kannada (In Pipeline) Call-Center data
Unscripted, synthetic telephonic conversation between "agent" and "customer", Approx. Audio Duration (Range) 5-15 Minutes,
Desktop
5.0
.wav
.json
ASR, Virtual Assistant, Chatbot, Conversational AI, Speech Analytics, TTS, Language Modelling

Contact

Kannada_GC
Kannada
Kannada (In Pipeline)
kn_IN
General Conversation
100
Kannada (In Pipeline) General Conversation data
Unscripted, synthetic telephonic conversation between "agent" and "customer", Approx. Audio Duration (Range) 5-15 Minutes,
Desktop
5.0
.wav
.json
ASR, Virtual Assistant, Chatbot, Conversational AI, Speech Analytics, TTS, Language Modelling

Contact

Kannada_MA
Kannada
Kannada (In Pipeline)
kn_IN
Media Audio
40
Kannada (In Pipeline) Media audio data
Licensable Public domain audio/video files such as interviews, podcasts etc - 1 to 5 people. Approx. Audio Duration (Range) 15-60 minutes
Web Sourcing
5.0
.wav
.json
ASR, Virtual Assistant, Chatbot, Conversational AI, Speech Analytics, TTS, Language Modelling

Contact

Korean_CC_8
Korean
Korean
ko_KR
8 kHz
Call-center
107
Korean Call-center data
Unscripted, synthetic telephonic conversation between "agent" and "customer", Approx. Audio Duration (Range) 5-15 Minutes,
Dual
Desktop
5.0
.wav
.json
ASR, Virtual Assistant, Chatbot, Conversational AI, Speech Analytics, TTS, Language Modelling
Female 1086, Male 210 , Unknown 4

Contact

Korean_MA_16
Korean
Korean
ko_KR
16 kHz
Media Audio
204
Korean media audio data
Licensable Public domain audio/video files such as interviews, podcasts etc - 1 to 5 people. Approx. Audio Duration (Range) 15-60 minutes
Mono
Web Sourcing
5.0
.wav
.json
ASR, Virtual Assistant, Chatbot, Conversational AI, Speech Analytics, TTS, Language Modelling
Female 70 Male 303, Unknown 25

Contact

Korean_SM_48
Korean
Korean
ko-KR
48 kHz
Scripted Monologue
1,955
Korean Scripted Monologue
Single-utterance recordings, which tend to fall in the 5 to 30 second range
Mono
Mobile App
5.0
.wav
.json
ASR, Virtual Assistant, Chatbot, Conversational AI, Speech Analytics, TTS, Language Modelling
Female 1195 Male 1134 Unknown 122

Contact

Malay_GC_8
Malay
Malay
ms_MY
8 kHz
General Conversation
266
Malay General Conversation data
Unscripted telephonic conversation between two people. Approx. Audio Duration (Range) - 15-60 minutes, Malay in Malaysia
Dual
Desktop
5.0
.wav
.json
ASR, Virtual Assistant, Chatbot, Conversational AI, Speech Analytics, TTS, Language Modelling
Female 316, Male 176 , Unknown 0

Contact

Malay_MA_16
Malay
Malay
ms_MY
16 kHz
Media Audio
344
Malay Media audio data
Licensable Public domain audio/video files such as interviews, podcasts etc - 1 to 5 people. Approx. Audio Duration (Range) 15-60 minutes
Mono
Web Sourcing
5.0
.wav
.json
ASR, Virtual Assistant, Chatbot, Conversational AI, Speech Analytics, TTS, Language Modelling
Female 236, Male 626, Unknown 47

Contact

Malayalam_CC_8
Malayalam
Malayalam (In Pipeline)
ml_IN
Call-Center
60
Malayalam (In Pipeline) Call-Center data
Unscripted, synthetic telephonic conversation between "agent" and "customer", Approx. Audio Duration (Range) 5-15 Minutes,
Desktop
5.0
.wav
.json
ASR, Virtual Assistant, Chatbot, Conversational AI, Speech Analytics, TTS, Language Modelling

Contact

Malayalam_GC
Malayalam
Malayalam (In Pipeline)
ml_IN
General Conversation
100
Malayalam (In Pipeline) General Conversation data
Unscripted, synthetic telephonic conversation between "agent" and "customer", Approx. Audio Duration (Range) 5-15 Minutes,
Desktop
5.0
.wav
.json
ASR, Virtual Assistant, Chatbot, Conversational AI, Speech Analytics, TTS, Language Modelling

Contact

Malayalam_MA
Malayalam
Malayalam (In Pipeline)
ml_IN
Media Audio
40
Malayalam (In Pipeline) Media audio data
Licensable Public domain audio/video files such as interviews, podcasts etc - 1 to 5 people. Approx. Audio Duration (Range) 15-60 minutes
Web Sourcing
5.0
.wav
.json
ASR, Virtual Assistant, Chatbot, Conversational AI, Speech Analytics, TTS, Language Modelling

Contact

Marathi_CC_8
Marathi
Marathi (In Pipeline)
mr_IN
Call-Center
60
Marathi (In Pipeline) Call-Center data
Unscripted, synthetic telephonic conversation between "agent" and "customer", Approx. Audio Duration (Range) 5-15 Minutes,
Desktop
5.0
.wav
.json
ASR, Virtual Assistant, Chatbot, Conversational AI, Speech Analytics, TTS, Language Modelling

Contact

Marathi_GC
Marathi
Marathi (In Pipeline)
mr_IN
General Conversation
100
Marathi (In Pipeline) General Conversation data
Unscripted, synthetic telephonic conversation between "agent" and "customer", Approx. Audio Duration (Range) 5-15 Minutes,
Desktop
5.0
.wav
.json
ASR, Virtual Assistant, Chatbot, Conversational AI, Speech Analytics, TTS, Language Modelling

Contact

Marathi_MA
Marathi
Marathi (In Pipeline)
mr_IN
Media Audio
40
Marathi (In Pipeline) Media audio data
Licensable Public domain audio/video files such as interviews, podcasts etc - 1 to 5 people. Approx. Audio Duration (Range) 15-60 minutes
Web Sourcing
5.0
.wav
.json
ASR, Virtual Assistant, Chatbot, Conversational AI, Speech Analytics, TTS, Language Modelling

Contact

Mexican_SM_48
Spanish (Mexico)
Spanish (Mexico)
es-MX
48 kHz
Scripted Monologue
1,492
Mexican Spanish Scripted Monologue
Single-utterance recordings, which tend to fall in the 5 to 30 second range
Mono
Mobile App
5.0
.wav
.json
ASR, Virtual Assistant, Chatbot, Conversational AI, Speech Analytics, TTS, Language Modelling
Female 1016 Male 1069 Unknown 95

Contact

Netherlands_SM_48
Dutch
Dutch
nl-NL
48 kHz
Scripted Monologue
1,205
Dutch Scripted Monologue
Single-utterance recordings, which tend to fall in the 5 to 30 second range
Mono
Mobile App
5.0
.wav
.json
ASR, Virtual Assistant, Chatbot, Conversational AI, Speech Analytics, TTS, Language Modelling
Female 1285 Male 531 Unknown 3

Contact

New York English_CC_8
New York English
New York English
en_US
8 kHz
Call-center
103
New York English Call-center data
Unscripted, synthetic telephonic conversation between "agent" and "customer", Approx. Audio Duration (Range) 5-15 Minutes,
Dual
Desktop
5.0
.wav
.json
ASR, Virtual Assistant, Chatbot, Conversational AI, Speech Analytics, TTS, Language Modelling
Female 610, Male 532, Unknow 0

Contact

New York English_GC_8
New York English
New York English
en_US
8 kHz
General Conversation
107
New York English General Conversation data
Unscripted telephonic conversation between two people. Approx. Audio Duration (Range) - 15-60 minutes,
Dual
Desktop
5.0
.wav
.json
ASR, Virtual Assistant, Chatbot, Conversational AI, Speech Analytics, TTS, Language Modelling
Female 118, Male 114, Unknown 0

Contact

New York English_MA_16
New York English
New York English
en_US
16 kHz
Media Audio
140
New York English Media audio data
Licensable Public domain audio/video files such as interviews, podcasts etc - 1 to 5 people. Approx. Audio Duration (Range) 15-60 minutes
Mono
Web Sourcing
5.0
.wav
.json
ASR, Virtual Assistant, Chatbot, Conversational AI, Speech Analytics, TTS, Language Modelling
Female 66, Male 230, Unknown 11

Contact

New Zealand_GC_8
New Zealand English
New Zealand English
en_NZ
8 kHz
General Conversation
148
New Zealand English General Conversation data
Unscripted telephonic conversation between two people. Approx. Audio Duration (Range) - 15-60 minutes,
Dual
Desktop
5.0
.wav
.json
ASR, Virtual Assistant, Chatbot, Conversational AI, Speech Analytics, TTS, Language Modelling
Female 167, male 121, Unknown 4

Contact

New Zealand_MA_16
New Zealand English
New Zealand English
en_NZ
16 kHz
Media Audio
400
New Zealand English Media audio
Licensable Public domain audio/video files such as interviews, podcasts etc - 1 to 5 people. Approx. Audio Duration (Range) 15-60 minutes
Mono
Web Sourcing
5.0
.wav
.json
ASR, Virtual Assistant, Chatbot, Conversational AI, Speech Analytics, TTS, Language Modelling
Female 367, male 678, Unknown 26

Contact

Oriya_CC_8
Oriya
Oriya (In Pipeline)
or_IN
Call-Center
60
Oriya (In Pipeline) Call-Center data
Unscripted, synthetic telephonic conversation between "agent" and "customer", Approx. Audio Duration (Range) 5-15 Minutes,
Desktop
5.0
.wav
.json
ASR, Virtual Assistant, Chatbot, Conversational AI, Speech Analytics, TTS, Language Modelling

Contact

Oriya_GC
Oriya
Oriya (In Pipeline)
or_IN
General Conversation
100
Oriya (In Pipeline) General Conversation data
Unscripted, synthetic telephonic conversation between "agent" and "customer", Approx. Audio Duration (Range) 5-15 Minutes,
Desktop
5.0
.wav
.json
ASR, Virtual Assistant, Chatbot, Conversational AI, Speech Analytics, TTS, Language Modelling

Contact

Oriya_MA
Oriya
Oriya (In Pipeline)
or_IN
Media Audio
40
Oriya (In Pipeline) Media audio data
Licensable Public domain audio/video files such as interviews, podcasts etc - 1 to 5 people. Approx. Audio Duration (Range) 15-60 minutes
Web Sourcing
5.0
.wav
.json
ASR, Virtual Assistant, Chatbot, Conversational AI, Speech Analytics, TTS, Language Modelling

Contact

Polish_MA_16
Polish
Polish
pl_PL
16 kHz
Media Audio
269
Polish Media audio
Licensable Public domain audio/video files such as interviews, podcasts etc - 1 to 5 people. Approx. Audio Duration (Range) 15-60 minutes
Mono
Web Sourcing
5.0
.wav
.json
ASR, Virtual Assistant, Chatbot, Conversational AI, Speech Analytics, TTS, Language Modelling
Female 173 Male 354 Unknown 6

Contact

Polish Poland_SM_48
Polish (Poland)
Polish (Poland)
pl-PL
48 kHz
Scripted Monologue
1,482
Polish Poland - Scripted Monologue
Single-utterance recordings, which tend to fall in the 5 to 30 second range
Mono
Mobile App
5.0
.wav
.json
ASR, Virtual Assistant, Chatbot, Conversational AI, Speech Analytics, TTS, Language Modelling
Female 1324 Male 701 Unknown 24

Contact

Punjabi_CC_8
Punjabi
Punjabi (In Pipeline)
Punjabi
Call-Center
60
Punjabi (In Pipeline) Call-Center data
Unscripted, synthetic telephonic conversation between "agent" and "customer", Approx. Audio Duration (Range) 5-15 Minutes,
Desktop
5.0
.wav
.json
ASR, Virtual Assistant, Chatbot, Conversational AI, Speech Analytics, TTS, Language Modelling

Contact

Punjabi_GC
Punjabi
Punjabi (In Pipeline)
Punjabi
General Conversation
100
Punjabi (In Pipeline) General Conversation data
Unscripted, synthetic telephonic conversation between "agent" and "customer", Approx. Audio Duration (Range) 5-15 Minutes,
Desktop
5.0
.wav
.json
ASR, Virtual Assistant, Chatbot, Conversational AI, Speech Analytics, TTS, Language Modelling

Contact

Punjabi_MA
Punjabi
Punjabi (In Pipeline)
Punjabi
Media Audio
40
Punjabi (In Pipeline) Media audio data
Licensable Public domain audio/video files such as interviews, podcasts etc - 1 to 5 people. Approx. Audio Duration (Range) 15-60 minutes
Web Sourcing
5.0
.wav
.json
ASR, Virtual Assistant, Chatbot, Conversational AI, Speech Analytics, TTS, Language Modelling

Contact

Russian_SM_48
Russian
Russian
ru-RU
48 kHz
Scripted Monologue
2,398
Russian Scripted Monologue
Single-utterance recordings, which tend to fall in the 5 to 30 second range
Mono
Mobile App
5.0
.wav
.json
ASR, Virtual Assistant, Chatbot, Conversational AI, Speech Analytics, TTS, Language Modelling
Female 1689 Male 1937 Unknown 214

Contact

Scottish_GC_8
Scottish (English Accent)
Scottish (English Accent)
en_AB
8 kHz
General Conversation
292
Scottish General Conversation data
Unscripted telephonic conversation between two people. Approx. Audio Duration (Range) - 15-60 minutes,
Dual
Desktop
5.0
.wav
.json
ASR, Virtual Assistant, Chatbot, Conversational AI, Speech Analytics, TTS, Language Modelling
Female 285 , Male 260, Unknown 3

Contact

Singapore_CC_8
Singapore English
Singapore English
en_SG
8 kHz
Call-center
218
Singapore Call-center data
Unscripted, synthetic telephonic conversation between "agent" and "customer", Approx. Audio Duration (Range) 5-15 Minutes,
Dual
Desktop
5.0
.wav
.json
ASR, Virtual Assistant, Chatbot, Conversational AI, Speech Analytics, TTS, Language Modelling
Female 2139 , Male 884, Unknown 21

Contact

Singapore_MA_16
Singapore English
Singapore English
en_SG
16 kHz
Media Audio
247
Singapore Media audio data
Licensable Public domain audio/video files such as interviews, podcasts etc - 1 to 5 people. Approx. Audio Duration (Range) 15-60 minutes
Mono
Web Sourcing
5.0
.wav
.json
ASR, Virtual Assistant, Chatbot, Conversational AI, Speech Analytics, TTS, Language Modelling
Female 160, Male 455, Unknown 37

Contact

South African English_CC_8
South African English
South African English
en_ZA
8 kHz
Call-center
261
South African English Call-center data
Unscripted, synthetic telephonic conversation between "agent" and "customer", Approx. Audio Duration (Range) 5-15 Minutes,
Dual
Desktop
5.0
.wav
.json
ASR, Virtual Assistant, Chatbot, Conversational AI, Speech Analytics, TTS, Language Modelling
Female 1274 , Male 935 , Unknown 1

Contact

South African English_MA_16
South African English
South African English
en_ZA
16 kHz
Media Audio
251
South African English Media audio data
Licensable Public domain audio/video files such as interviews, podcasts etc - 1 to 5 people. Approx. Audio Duration (Range) 15-60 minutes
Mono
Web Sourcing
5.0
.wav
.json
ASR, Virtual Assistant, Chatbot, Conversational AI, Speech Analytics, TTS, Language Modelling
Female 235, Male 432, Unknown 36

Contact

Swahili_CC_8
Swahili
Swahili
sw_KE
8 kHz
Call-center
230
Swahili Call-center data
Unscripted, synthetic telephonic conversation between "agent" and "customer", Approx. Audio Duration (Range) 5-15 Minutes,
Dual
Desktop
5.0
.wav
.json
ASR, Virtual Assistant, Chatbot, Conversational AI, Speech Analytics, TTS, Language Modelling
Female 611, Male 833, Unknown 0

Contact

Swahili_MA_16
Swahili
Swahili
sw_KE
16 kHz
Media Audio
265
Swahili Media audio data
Licensable Public domain audio/video files such as interviews, podcasts etc - 1 to 5 people. Approx. Audio Duration (Range) 15-60 minutes
Mono
Web Sourcing
5.0
.wav
.json
ASR, Virtual Assistant, Chatbot, Conversational AI, Speech Analytics, TTS, Language Modelling
Female 118, Male 493, Unknown 25

Contact

Swedish_CC_8
Swedish
Swedish
sv_SE
8 kHz
Call-center
250
Swedish Call-center data
Unscripted, synthetic telephonic conversation between "agent" and "customer", Approx. Audio Duration (Range) 5-15 Minutes,
Dual
Desktop
5.0
.wav
.json
ASR, Virtual Assistant, Chatbot, Conversational AI, Speech Analytics, TTS, Language Modelling
Female 1581, male 727, Unknown 2

Contact

Swedish_MA_16
Swedish
Swedish
sv_SE
16 kHz
Media Audio
278
Swedish Media audio data
Licensable Public domain audio/video files such as interviews, podcasts etc - 1 to 5 people. Approx. Audio Duration (Range) 15-60 minutes
Mono
Web Sourcing
5.0
.wav
.json
ASR, Virtual Assistant, Chatbot, Conversational AI, Speech Analytics, TTS, Language Modelling
Female 195, male 500, Unknown 21

Contact

Tamil_CC_8
Tamil
Tamil (In Pipeline)
ta_IN
Call-Center
60
Tamil (In Pipeline) Call-Center data
Unscripted, synthetic telephonic conversation between "agent" and "customer", Approx. Audio Duration (Range) 5-15 Minutes,
Desktop
5.0
.wav
.json
ASR, Virtual Assistant, Chatbot, Conversational AI, Speech Analytics, TTS, Language Modelling

Contact

Tamil_GC
Tamil
Tamil (In Pipeline)
ta_IN
General Conversation
100
Tamil (In Pipeline) General Conversation data
Unscripted, synthetic telephonic conversation between "agent" and "customer", Approx. Audio Duration (Range) 5-15 Minutes,
Desktop
5.0
.wav
.json
ASR, Virtual Assistant, Chatbot, Conversational AI, Speech Analytics, TTS, Language Modelling

Contact

Tamil_MA
Tamil
Tamil (In Pipeline)
ta_IN
Media Audio
40
Tamil (In Pipeline) Media audio data
Licensable Public domain audio/video files such as interviews, podcasts etc - 1 to 5 people. Approx. Audio Duration (Range) 15-60 minutes
Web Sourcing
5.0
.wav
.json
ASR, Virtual Assistant, Chatbot, Conversational AI, Speech Analytics, TTS, Language Modelling

Contact

Telugu_GC_8
Telugu
Telugu
te_IN
8 kHz
General Conversation
553
Telugu General Conversation data
Unscripted telephonic conversation between two people. Approx. Audio Duration (Range) - 15-60 minutes,
Dual
Desktop
5.0
.wav
.json
ASR, Virtual Assistant, Chatbot, Conversational AI, Speech Analytics, TTS, Language Modelling
Female 574 , Male 564, Unknown 0

Contact

Telugu_MA_16
Telugu
Telugu
te_IN
16 kHz
Media Audio
648
Telugu Media audio data
Licensable Public domain audio/video files such as interviews, podcasts etc - 1 to 5 people. Approx. Audio Duration (Range) 15-60 minutes
Mono
Web Sourcing
5.0
.wav
.json
ASR, Virtual Assistant, Chatbot, Conversational AI, Speech Analytics, TTS, Language Modelling
Female 207, Male 963, Unknown 2

Contact

Telugu_CC_8
Telugu
Telugu (In Pipeline)
te_IN
Call-Center
30
Telugu (In Pipeline) Call-Center data
Unscripted, synthetic telephonic conversation between "agent" and "customer", Approx. Audio Duration (Range) 5-15 Minutes,
Desktop
5.0
.wav
.json
ASR, Virtual Assistant, Chatbot, Conversational AI, Speech Analytics, TTS, Language Modelling

Contact

Telugu_GC
Telugu
Telugu (In Pipeline)
te_IN
General Conversation
50
Telugu (In Pipeline) General Conversation data
Unscripted, synthetic telephonic conversation between "agent" and "customer", Approx. Audio Duration (Range) 5-15 Minutes,
Desktop
5.0
.wav
.json
ASR, Virtual Assistant, Chatbot, Conversational AI, Speech Analytics, TTS, Language Modelling

Contact

Telugu_MA
Telugu
Telugu (In Pipeline)
te_IN
Media Audio
20
Telugu (In Pipeline) Media audio data
Licensable Public domain audio/video files such as interviews, podcasts etc - 1 to 5 people. Approx. Audio Duration (Range) 15-60 minutes
Web Sourcing
5.0
.wav
.json
ASR, Virtual Assistant, Chatbot, Conversational AI, Speech Analytics, TTS, Language Modelling

Contact

Thai_GC_8
Thai
Thai
th_TH
8 kHz
General Conversation
183
Thai General Conversation
Unscripted telephonic conversation between two people. Approx. Audio Duration (Range) - 15-60 minutes, An informal register used between friends
Dual
Desktop
5.0
.wav
.json
ASR, Virtual Assistant, Chatbot, Conversational AI, Speech Analytics, TTS, Language Modelling
Female 338, Male 96, Unknown 8

Contact

Thai_MA_8
Thai
Thai
th_TH
16 kHz
Media Audio
173
Thai Media audio
Licensable Public domain audio/video files such as interviews, podcasts etc - 1 to 5 people. Approx. Audio Duration (Range) 15-60 minutes
Mono
Web Sourcing
5.0
.wav
.json
ASR, Virtual Assistant, Chatbot, Conversational AI, Speech Analytics, TTS, Language Modelling
Female 143, Male 502, Unknown 26

Contact

Turkish Turkey_SM_48
Turkish Turkey
Turkish Turkey
tr-TR
48 kHz
Scripted Monologue
2,027
Turkish Turkey
Single-utterance recordings, which tend to fall in the 5 to 30 second range
Mono
Mobile App
5.0
.wav
.json
ASR, Virtual Assistant, Chatbot, Conversational AI, Speech Analytics, TTS, Language Modelling
Female 1561 Male 1241 Unknown 31

Contact

Vietnamese_GC_8
Vietnamese
Vietnamese
vi_VN
8 kHz
General Conversation
295
Vietnamese General Conversation data
Unscripted, synthetic telephonic conversation between "agent" and "customer", Approx. Audio Duration (Range) 5-15 Minutes, Northern (e.g.,Hanoi), Central, and Southern (e.g., Ho Chi Minh City).
Dual
Desktop
5.0
.wav
.json
ASR, Virtual Assistant, Chatbot, Conversational AI, Speech Analytics, TTS, Language Modelling
Female 400, male 380, Unknowns 2

Contact

Vietnamese_MA_16
Vietnamese
Vietnamese
vi_VN
16 kHz
Media Audio
257
Vietnamese Media audio data
Licensable Public domain audio/video files such as interviews, podcasts etc - 1 to 5 people. Approx. Audio Duration (Range) 15-60 minutes
Mono
Web Sourcing
5.0
.wav
.json
ASR, Virtual Assistant, Chatbot, Conversational AI, Speech Analytics, TTS, Language Modelling
Female 249, male 200, Unknowns 45

Contact

Welsh_GC_8
Welsh (English Accent)
Welsh (English Accent)
en_WL
8 kHz
General Conversation
278
Welsh General Conversation data
Unscripted, synthetic telephonic conversation between "agent" and "customer", Approx. Audio Duration (Range) 5-15 Minutes,
Dual
Desktop
5.0
.wav
.json
ASR, Virtual Assistant, Chatbot, Conversational AI, Speech Analytics, TTS, Language Modelling
Female 270, Male 324, Unknown 0

Contact

UK English_WW_16
UK English
UK English
en_uk
16 kHz
Wake Word
200
Wake Word UK English
keyphrases collection of data


200 speakers
4 unique keyphrases per speaker
25-30 repeated keyphrases recordings per unique keyphrase
25-30 audio files per unique keyphrase
120 total recorded utterances per speaker

1 channel
Mobile App
5.0
.wav
.json
ASR, Virtual Assistant, Chatbot, Conversational AI, Speech Analytics, TTS, Language Modelling
Gender: 50% male, 50% female, +/- 10%.

Contact
Ground Truth Audio & Speech Data to accelerate your Conversational AI Development
With over 40k hours of audio dataset/voice dataset, Shaip can help you scale your conversational AI models with high-quality speech datasets. The gold-standard voice datasets are collected in multiple languages and dialects, demographics, speaker traits, dialogue types, environments, and scenarios. If you can't find what you are looking for? – Shaip can help you with any voice dataset in any gender, age, language, or settings.
Few of the Language Datasets we support: We have datasets on all major languages and dialects. Some of our most popular languages include:
Indonesian Voice Datasets
Vietnamese Voice Datasets
Dataset Description
Call Center Conversations 8khz: Unscripted, synthetic telephonic conversation: "agent" & "customer"
Generic Conversations 8khz: Unscripted telephonic conversation between 2 people
Media & Podcasts 16khz: Public domain audio/video interviews, podcasts, etc. 1-5 people
Utterance/Scripted Monologue 16khz: Recording based on Prompt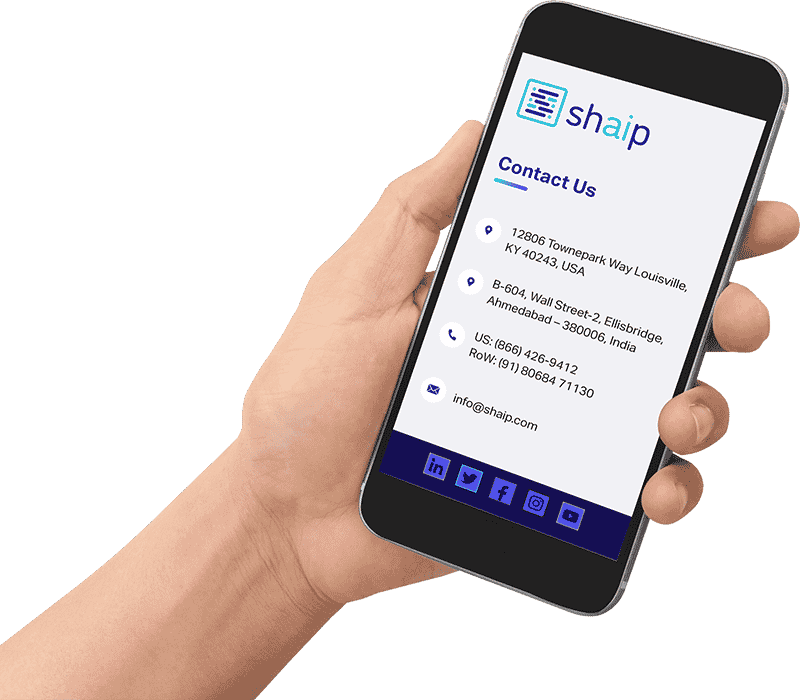 Can't find what you are looking for?
New off-the-shelf audio & speech datasets are being collected across all data types
Contact us now to let go of your audio/speech training data collection worries