Content Moderation Services
Portray your brand in proper light with content moderation services 
Power Artificial Intelligence with data-driven content moderation and enjoy the improved trust and brand reputation.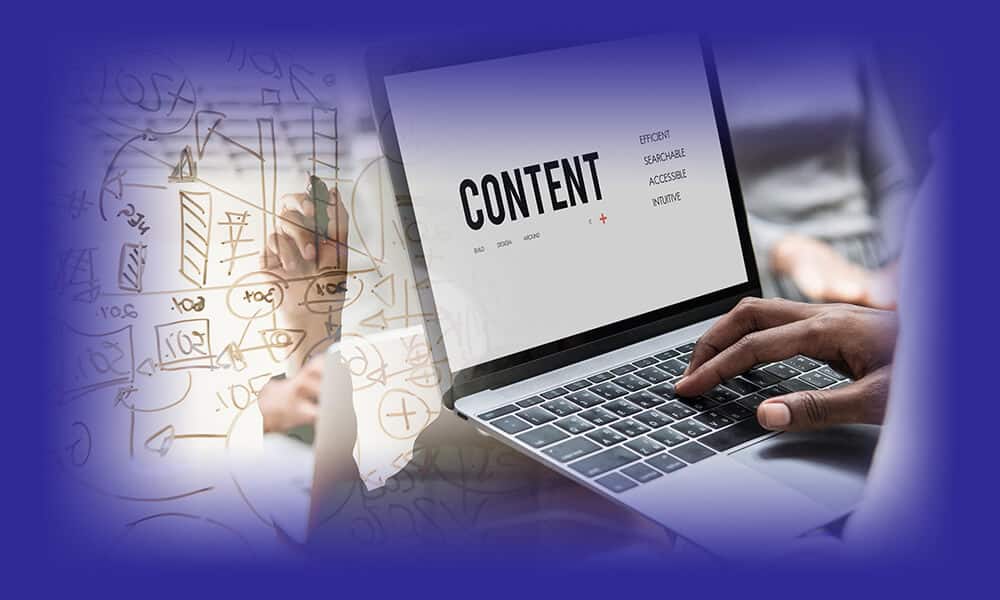 Featured Clients
Empowering teams to build world-leading AI products.
Data-driven Content moderation is the need of the hour, as businesses are striving to maintain their brand's reputation while improving their offerings. 
World's largest companies depend on user-generated content to rank higher in search engines. To create a thriving social community, businesses encourage their users to express their opinions on their sites. But content generated by the users can be a double-edged sword, which up to a certain extent be controlled with content moderation services.
Industry:
According to Facebook; Content moderators review about 3 million posts a day 
Industry:
8 in 10 consumers trust user-generated content to make  purchase decision & gauge brand quality as per Hubspot.
AI's contribution to the global economy is projected to be around $15.7tn by the year 2030.
Why Content Moderation 
Businesses actively seek to enhance user engagement and forge stronger relationships with their customers. Business platforms allow users to express their views towards their products, services, and company. Shaip actively monitors such content before it goes live as it can make or mar your brand image. Our content monitoring services protect users and brands by helping you adhere to legal regulations. 
Internal & external moderation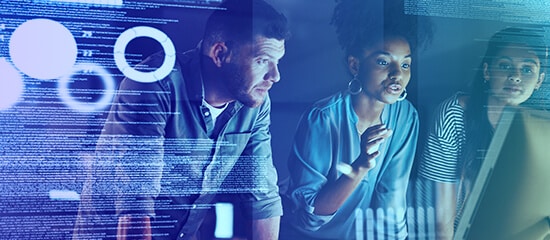 Businesses can choose to moderate their content using internal or external teams. When companies don't have the bandwidth to dedicate a team to track incoming content, they engage experienced moderators like us to track, categorize, & review content. Content not confirming internal policies & legal requirements are not published.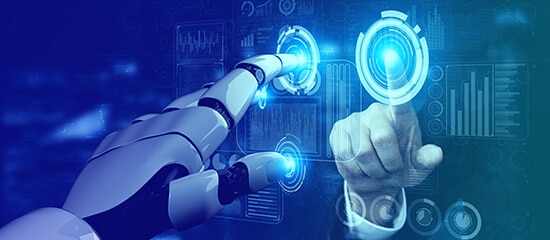 Businesses can enjoy greater customer engagement when actual people moderate user-generated content. However, this is a resource-draining task. When brands publish and maintain significant quantities of content, the moderating algorithm is the only solution. Shaip's robust data helps train algorithms to detect words, phrases, images, & video in real-time and removes them.
Content Moderation Services
Train your AI models with high-quality annotated datasets from Shaip to automatically detect objectionable images, videos or texts. Content moderation increases the standards of user experience and brand reputation. It helps you quickly sort the good from the bad – be it content, videos, images, or comments and remove the ones that don't adhere to your business guidelines. With accurately trained AI model, organizations can filter out inappropriate content, remove content duplication, and target low-quality video/image submissions.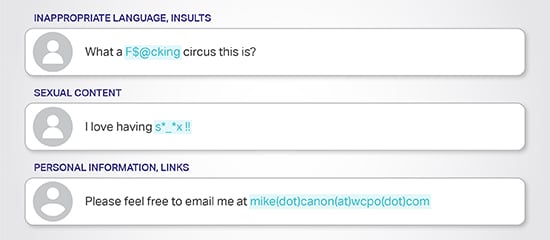 With text moderation assess documents, chat conversations, catalogs, discussion boards, web content, and comments, to scan for unwanted content. Moreover, algorithms can adept at detecting nuances of speech to identify duplication, cyberbullying, hate speech, explicit & sensitive content that damage brand reputation.
Image Moderation Services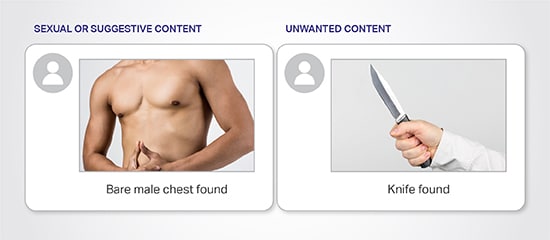 With image moderation detect unwanted images related to extremism, drug abuse, violence, and porn. With the help of both algorithm, make sure every content is extensively scanned for offensive content. We ensure adherence to the highest image quality standards, company policies, and legal guidelines while building training data for content moderation algorithms..
Video Moderation Services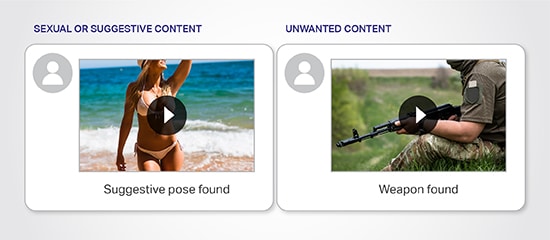 Using highly advanced algorithms, provides comprehensive reviewing solutions to handle frame-by-frame lengthy videos for real-time moderation and reporting. With AI model automatically look for hidden guidelines breaches and flag suggestive and explicit video content.
Social Media Content Moderation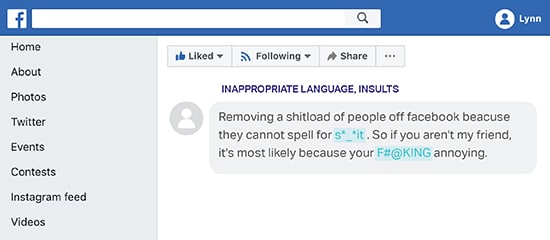 With AI model, scout through social media platforms to screen the comments, feedback, reviews posted by customers, target audiences, employees, and community members. The machine-assisted moderation technique manages real-time social media data in multiple languages across various social media channels.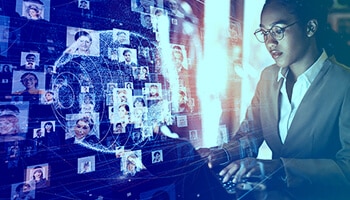 Image Video Moderation
Image and video on online community forums and websites are flagged for explicit, sensitive, and offensive content.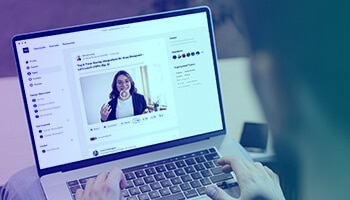 Social Media Moderation
Social media channels are scanned for offensive, explicit and erotic content in posts, comments, feedback, and reviews.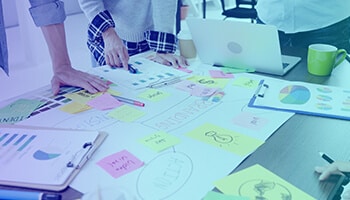 Community Moderation
Moderating inappropriate comments, posts, and messages on community discussion forums.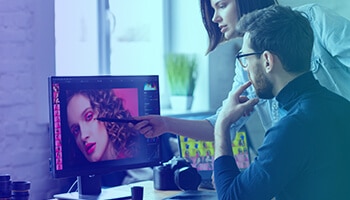 Ad Moderation
Verifying the content of advertisements, including images and text, for compliance with regulatory standards.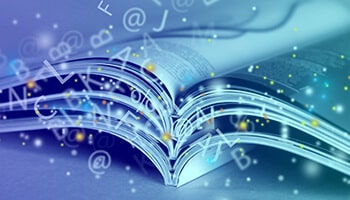 Publishing Moderation
Identifying discrepancies and offensive content in published works to help build trust and brand engagement for media and publishing houses.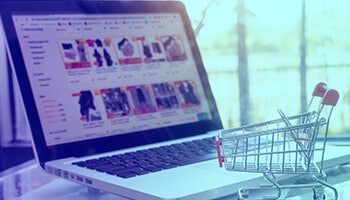 Ecommerce Moderation
Moderating user-generated content to enhance the customer experience across eCommerce channels and marketplaces.
Reasons to choose Shaip as your Trustworthy Content Moderation Partner
People
Dedicated and trained teams:
30,000+ collaborators for Data Creation, Labeling & QA
Credentialed Project Management Team
Experienced Product Development Team
Talent Pool Sourcing & Onboarding Team
Process
Highest process efficiency is assured with:
Robust 6 Sigma Stage-Gate Process
A dedicated team of 6 Sigma black belts – Key process owners & Quality compliance
Continuous Improvement & Feedback Loop
Platform
The patented platform offers benefits:
Web-based end-to-end platform
Impeccable Quality
Faster TAT
Seamless Delivery
You've finally found the right Content Moderation Company
Creating clinical NLP is a critical task that requires tremendous domain expertise to solve. I can clearly see that you are several years ahead of Google in this area. I want to work with you and scale you.
Google, Inc.
Director
My engineering team worked with Shaip's team for 2+ years during the development of healthcare speech APIs. We have been impressed with their work done in healthcare-specific NLP and what they are able to achieve with complex datasets.
Google, Inc.
Head of Engineering
Ready to leverage the power of AI? Get in touch!