Content Moderation Services
Portray your brand in proper light with content moderation services 
Power Artificial Intelligence with data-driven content moderation and enjoy the improved trust and brand reputation.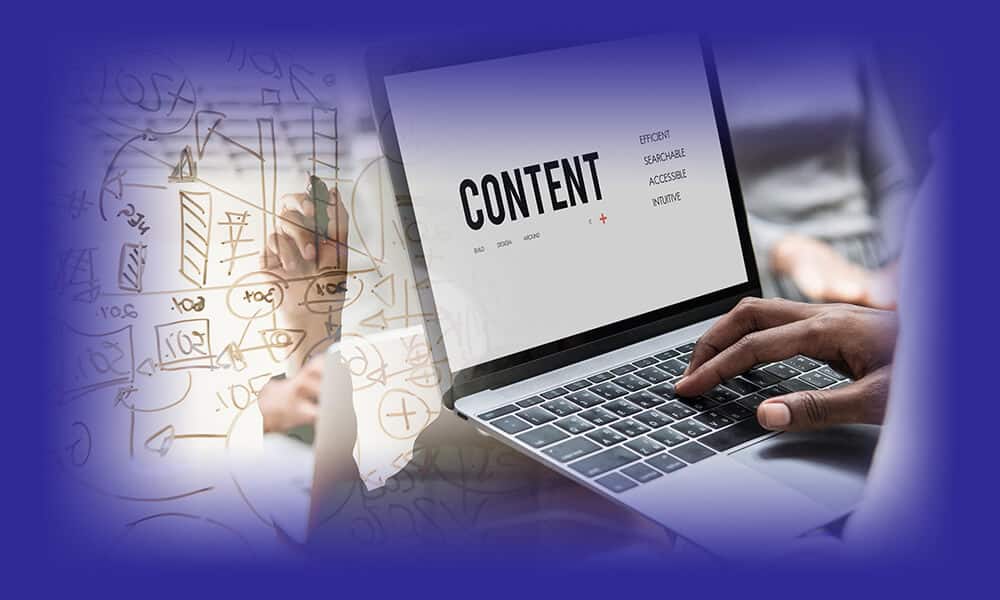 Featured Clients
Empowering teams to build world-leading AI products.
Data-driven Content moderation is the need of the hour, as businesses are striving to maintain their brand's reputation while improving their offerings. 
World's largest companies depend on user-generated content to rank higher in search engines. To create a thriving social community, businesses encourage their users to express their opinions on their sites. But content generated by the users can be a double-edged sword, which up to a certain extent be controlled with content moderation services.
Industry:
According to Facebook; Content moderators review about 3 million posts a day 
Industry:
8 in 10 consumers trust user-generated content to make purchase & gauge brand quality as per Hubspot.
AI's contribution to the global economy is projected to be around $15.7tn by the year 2030.
Why Content Moderation 
Content moderation refers to monitoring, evaluating, and managing user-generated content across digital platforms. It aims to uphold community guidelines, legal standards, and ethical norms. In today's interconnected world, where online interactions are integral to communication, commerce, and social engagement, content moderation plays a pivotal role in maintaining the integrity and safety of digital spaces. It aids a positive digital presence for brands. Business platforms allow users to express their views towards their products, services, and company. Shaip actively monitors such content before it goes live as it can make or mar your brand image. Our content monitoring services protect users and brands by helping you adhere to legal regulations. 
Internal & external moderation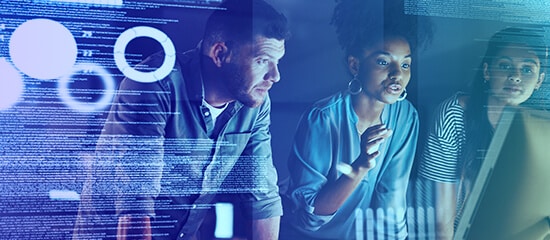 Businesses can choose to moderate their content using internal or external teams. When companies don't have the bandwidth to dedicate a team to track incoming content, they engage experienced moderators like us to track, categorize, & review content. Content not confirming internal policies & legal requirements are not published.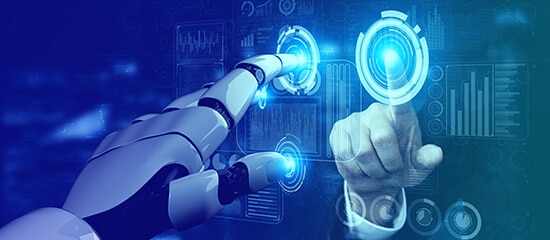 Businesses can enjoy greater customer engagement when actual people moderate user-generated content. However, this is a resource-draining task. When brands publish and maintain significant quantities of content, the moderating algorithm is the only solution. Shaip's robust data helps train algorithms to detect words, phrases, images, & video in real-time and removes them.
Content Moderation Services
At Shaip, our distinguished proficiency in content moderation is a testament to our commitment. Our adept professionals understand the intricacies of language nuances and subject matter, ensuring that every content aligns with your platform's guidelines. From social media platforms to community forums, we've got you covered.
What sets Shaip apart is our commitment to precision. We employ advanced tools and human oversight to guarantee accurate content analysis. Our suite of content moderation services encompasses the following:
Text & Comment Moderation Services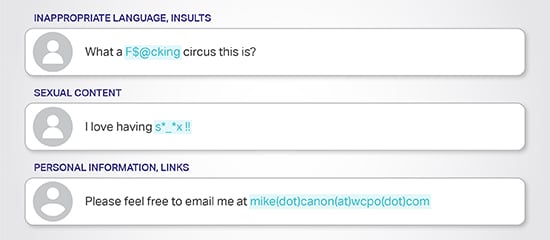 We diligently review user-generated content - documents, chat conversations, catalogs, discussion boards, and comments by applying stringent guidelines to identify and eliminate offensive language, cyberbullying, hate speech, and explicit & sensitive content that damage brand reputation. This service guarantees that your digital spaces remain respectful and engaging for all users.
Image Moderation Services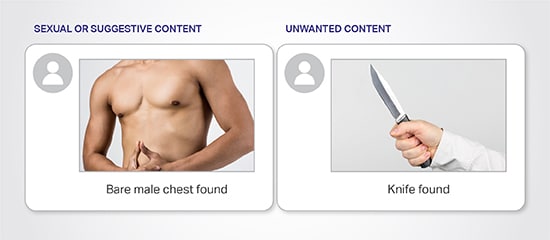 Our expert analysts employ cutting-edge image recognition technology to scan, review and assess images for explicit, graphic, extremism, drug abuse, violence, porn or inappropriate content. Whether user-uploaded images, profile pictures, or shared visuals, our dedicated approach ensures that only appropriate and compliant imagery is allowed on your platform.
Video Moderation Services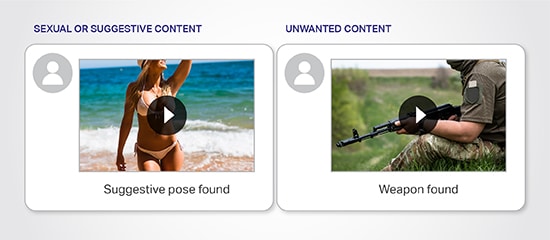 We use advanced tech to assess & filter explicit or graphic content in videos, ensuring only appropriate and compliant visuals are shared on the platform. Advanced algorithms offer comprehensive, real-time moderation & reporting, automatically flagging suggestive and explicit content by reviewing lengthy videos frame-by-frame.
Social Media Content Moderation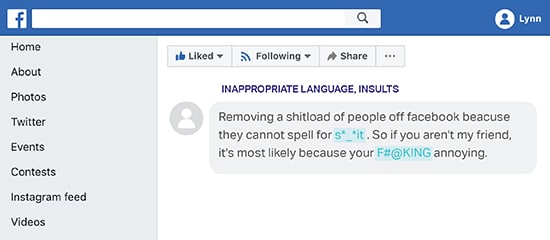 With AI model, scout through social media platforms to screen the comments, feedback, reviews posted by customers, target audiences, employees, and community members. The machine-assisted moderation technique manages real-time social media data in multiple languages across various social media channels.
Different Industries, One Solution
At Shaip, we understand that content moderation isn't just a service – it's an integral part of modern business strategies that fosters trust, enhances user experiences, and drives growth across the board. In a world where diverse industries demand tailored solutions, Shaip is the bridge connecting them.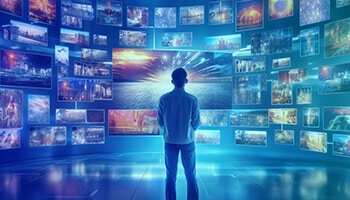 Media & Entertainment
Maintain authenticity and shields audiences from harmful content, fostering engaging experiences while effectively curbing risks.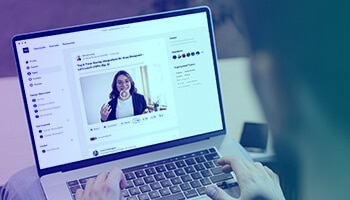 Social Media Moderation
Social media channels are scanned for offensive, explicit and erotic content in posts, comments, feedback, and reviews.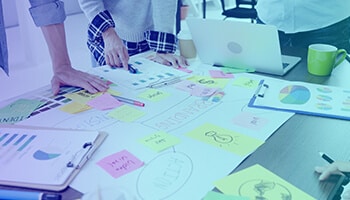 Community Moderation
Moderating inappropriate comments, posts, and messages tereby preserving forum integrity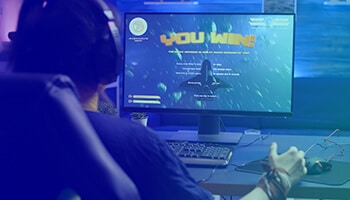 Gaming Sites & Apps
Shaip's AI-powered services provide real-time monitoring to curb toxic behavior, hate speech, and inappropriate content, safeguarding the gaming ecosystem.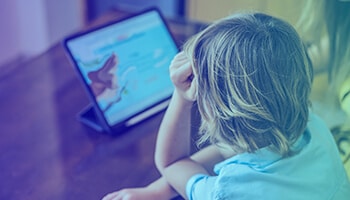 Children Websites
Shaip shields young users from inappropriate or harmful materials, cultivating trust among parents and upholding the website's reputation.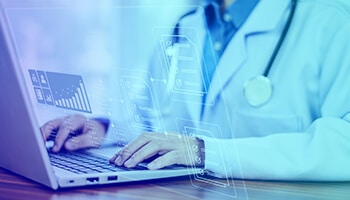 Healthcare
Shaip ensures only reliable and safe advice reaches people online, enabling a healthy online healthcare ecosystem.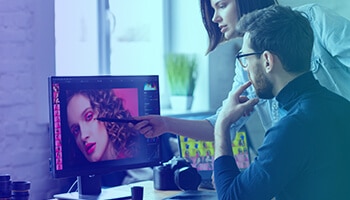 Ad Moderation
Verifying the content of advertisements, including images and text, for compliance with regulatory standards.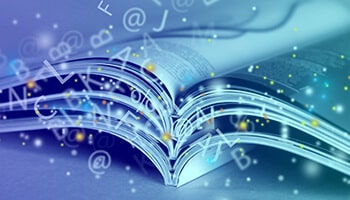 Publishing Moderation
Identifying discrepancies and offensive content in published works to help build trust and brand engagement for media and publishing houses.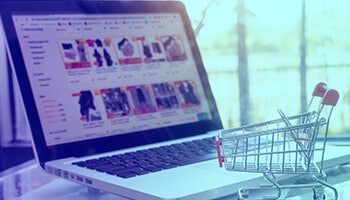 Ecommerce Moderation
Moderate content to enhance customer experience, keeping virtual shelves free from spam, scams, that spoil shopping experience.
Benefits of Content Moderation
You've finally found the right Content Moderation Company
Shaip's Unique Content Moderation Approach
At Shaip, we take pride in our unique approach – a blend of cutting-edge technology and human insight. Armed with a deep understanding of diverse industries, our professionals work tirelessly to ensure your platforms are safe havens of quality interaction. Your content deserves nothing less than Shaip's best.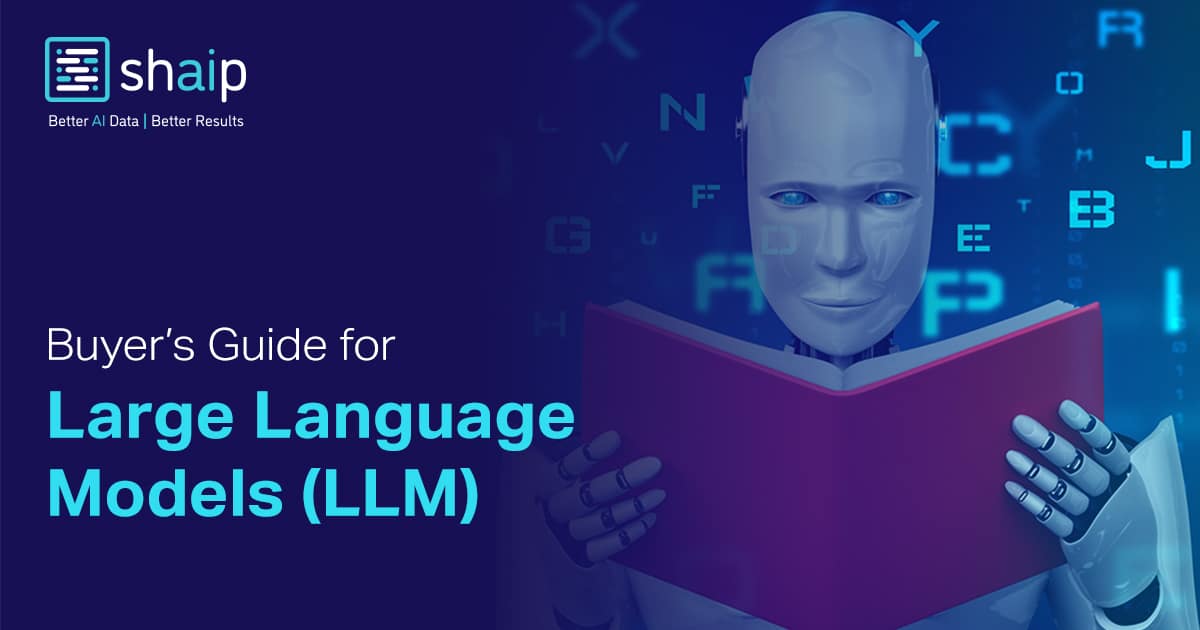 Solutions
Large Language Models Service(LLM)

Large language models (LLMs) have dramatically advanced the field of natural language processing (NLP). These models are capable of comprehending and generating human-like text. They unlock new opportunities across a broad array of applications, from customer service chatbots to advanced text analytics.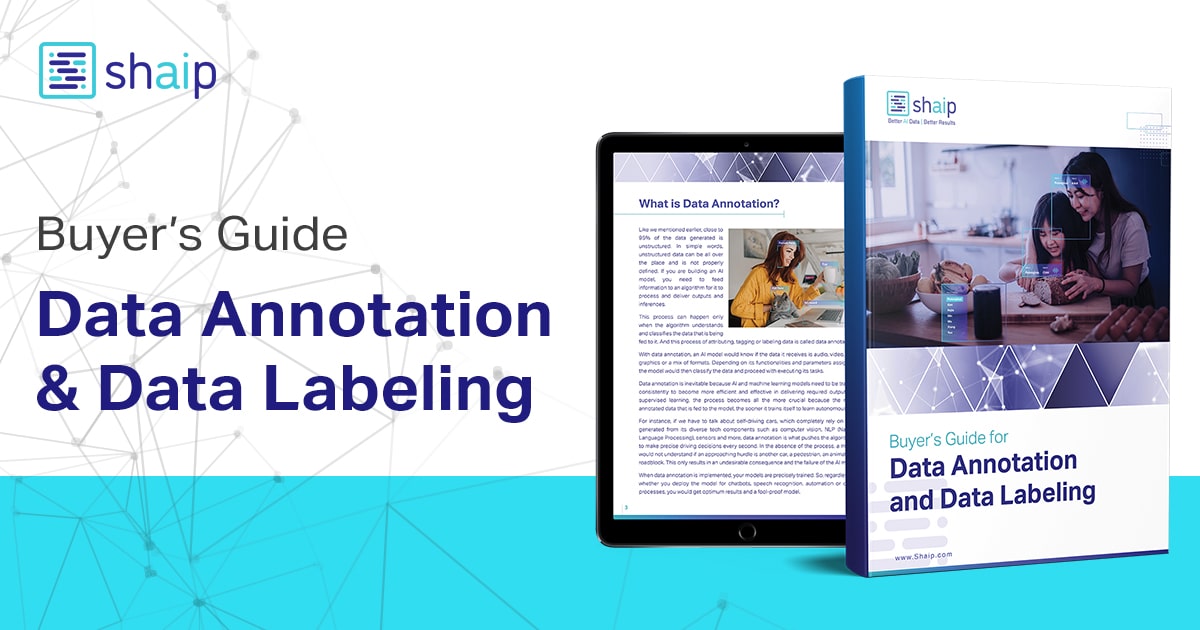 Buyer's Guide
A Beginner's Guide to Data Annotation: Tips and Best Practices
So, you want to start a new AI/ML initiative and are realizing that finding good data will be one of the more challenging aspects of your operation. The output of your AI/ML model is only as good as the data you use to train it – so the expertise you apply to data aggregation, annotation, and labeling is of critical importance.
Creating clinical NLP is a critical task that requires tremendous domain expertise to solve. I can clearly see that you are several years ahead of Google in this area. I want to work with you and scale you.
Google, Inc.
Director
My engineering team worked with Shaip's team for 2+ years during the development of healthcare speech APIs. We have been impressed with their work done in healthcare-specific NLP and what they are able to achieve with complex datasets.
Google, Inc.
Head of Engineering
Ready to leverage the power of AI? Get in touch!