Natural Language Processing Services and Solutions
Understand the Intent behind human conversation with text & audio collection and annotation services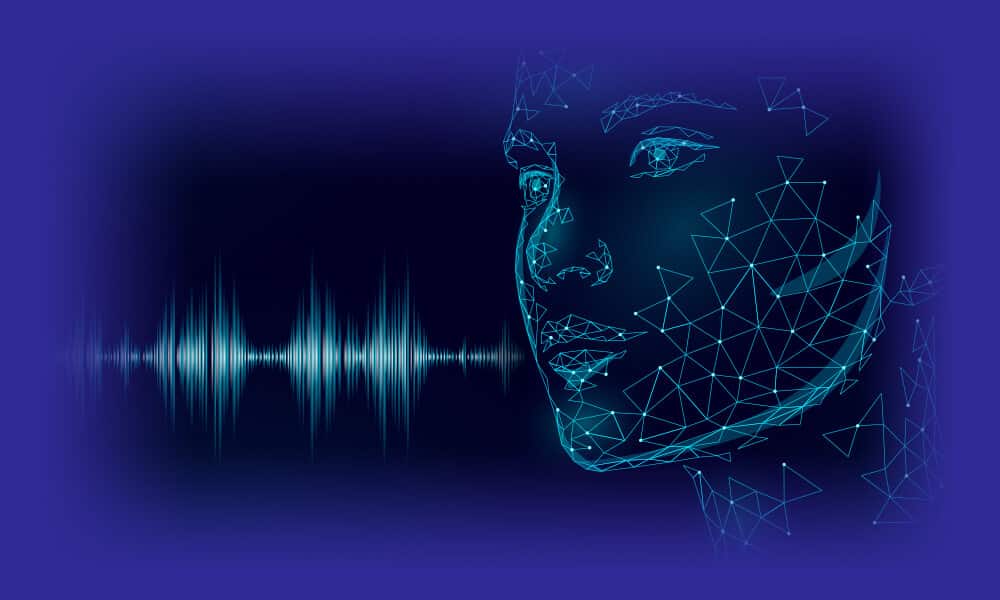 Featured Clients
Empowering teams to build world-leading AI products.
Human intelligence to transform Natural Language Processing (NLP) into a high-quality dataset for machine learning 
Words alone fail to communicate the whole story. We at Shaip can help you train your AI models to interpret the ambiguity in human language
For quite some time, there has been deliberation on how Artificial Intelligence (AI) is set to change every aspect of human lives, and by now you must have already realized that it has the potential to be the most disruptive technology ever. Today we can talk to Siri, Cortana, or Google to get our basic queries addressed, but much of their actual potential is yet unknown
AI Systems can realize their full potential with natural language processing (NLP). Without NLP Services, AI can understand the meaning and answer simple questions, but it will fail to understand the context of what is being said. NLP solutions allows users to interact with intelligent systems in their very own language by reading text, understanding speech, interpreting what is said, and tries to measure human sentiment. It allows computers to learn and reply by replicating the human ability to understand everyday language that people use. The NLP algorithms can find patterns and can create inferences on their own. This can be achieved only if they receive accurately annotated training data in large volumes, which helps them to identify, understand, and indicate different elements in the language.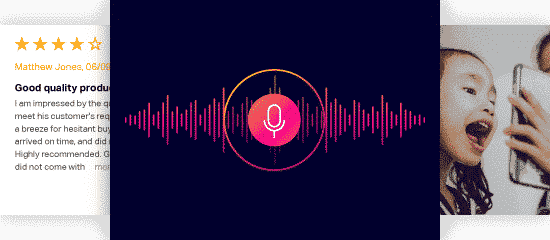 Data Collection Services
Text Collection: In order to build a language-based ML model, high-quality textual data from different sources is required in all major languages and dialects. With our text collection services, we can help our clients source large volumes of customized text data to train chatbots and other digital assistants.
Audio and Speech Collection: We help you collect large volumes of high-quality audio data, customized to your requirement used for training voice-enabled virtual assistants, voice-activated apps, and more. We offer audio data collection services as a standalone or as bundle offerings such as an Automatic Speech Recognition (ASR) speech database with audio data collection, transcription/annotation, lexicons, and language-specific docs to train ASR models.
Data Annotation Services
Properly organized and precisely annotated data is at the heart of what makes Artificial (AI) / Machine Learning (ML) models work. Our proprietary platform and curated crowd management workflows, combines different tasks with the qualified worker, enabling consistent and low-cost delivery of high-quality output. Data can be annotated for a large number of use cases including Named Entity Recognition, Sentiment Analysis, Text & Audio Annotation, Audio Tagging, etc.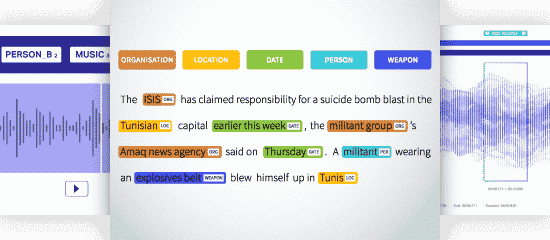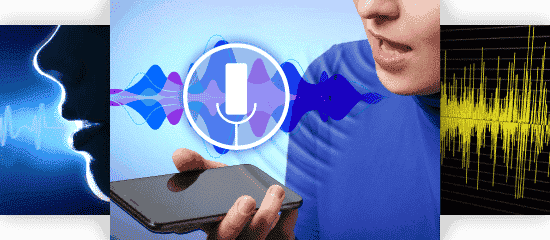 Data Licensing: Off-the-Shelf NLP Datasets
Browse through our audio dataset of diverse off-the-shelf NLP datasets, comprising of over 20,000 hours of audio, on a variety of topics such as Call-center, General Conversation, Debates, Speeches, Talks, Documentary, Events, General Conversation, Movie, News etc., in over 40 languages.
Managed Workforce
We offer a skilled resource that becomes an extension of your team to support your data annotation tasks, through tools that you prefer while maintaining the desired quality. Our experienced workforce understand the subtleties in human languages and apply the best practices learned by labeling millions of audio & text documents to deliver world-class data labeling solution for natural language processing.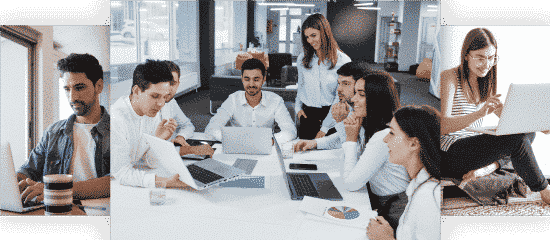 Natural Language Processing Consulting and Implementation
Text and Audio Collection & Annotation Capabilities
From text/audio collection to annotation, we bring a greater understanding of the spoken world with detailed, accurately labeled text and audio to improve the performance of your NLP models. Whether you're training a virtual/digital assistant, want to review legal contract, or build financial analysis algorithm, we provide the gold-standard data you need to make your models work in the real world. Our team understands the language, dialect, syntax, & sentence structure to accurately tag text, based on your business requirement. 
We are one of the very few NLP companies that takes pride in their strong linguistic ability. We have global workforce of over 30,000 collaborators from across the globe, having expertise in over 150 languages. We've helped early-stage startups, small & medium enterprises, and worked with top fortune 500 companies across different verticals i.e., healthcare, retail/e-commerce, finance, technology, and more to achieve their NLP project goals.
Collection
Annotation
Transcription
Collection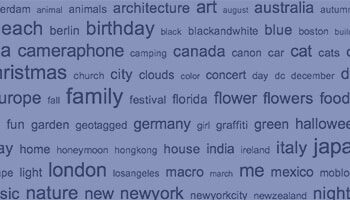 Text Collection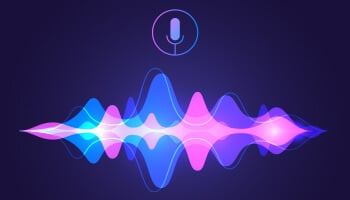 Audio/Speech Collection
Annotation
Transcription
Conversational AI Dataset / Audio Dataset
Over 50k hours of off-the-shelf audio/speech datasets to get you going.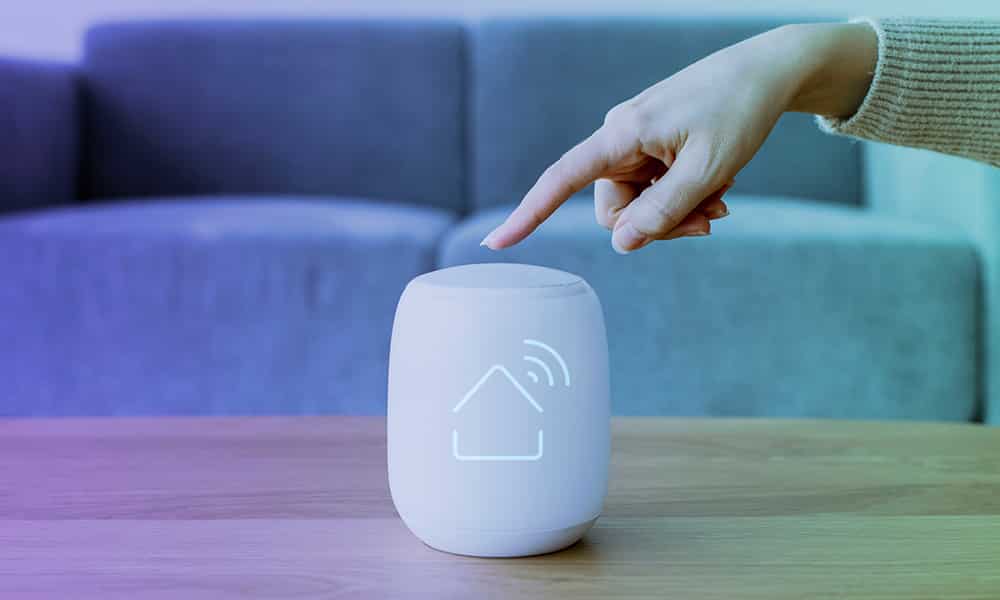 NLP Datasets for Sentiment Analysis
Analyze human emotion by interpreting nuances in client reviews, social media, etc.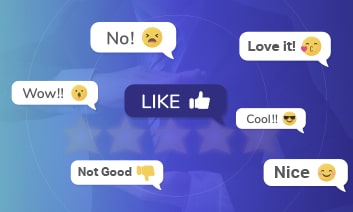 Text Dataset for voice recognition and chatbots
Collect text datasets i.e., emails, SMS, blogs, documents, research papers etc.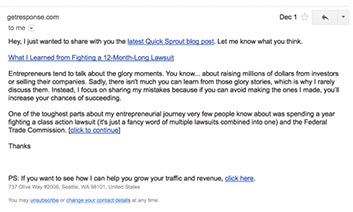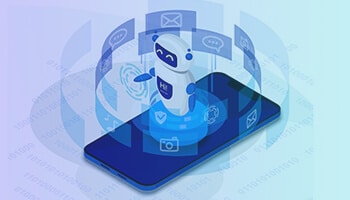 Conversational AI / Chatbot Training
Training digital assistants require a large set of quality data from different geographies, languages, dialects, set-ups, and formats. At Shaip, we offer training data for AI Models with Human-in-the-loop who have the required knowledge, domain expertise, and are well aware of the specific needs of the client.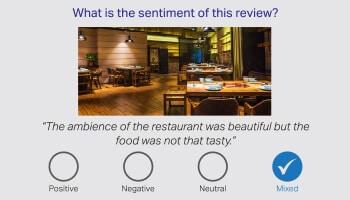 Sentiment / Intent Analysis
It is rightly said, that words alone fail to communicate the whole story, and the onus lies on human annotators to interpret the ambiguity in human language. Hence identifying the Sentiment of a customer, based on the conversation is of utmost importance. Our language experts from various domains can interpret nuances in product reviews, financial news, and social media.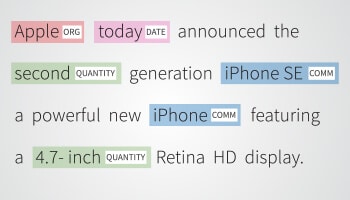 Named Entity Recognition (NER)
Named Entity Recognition (NER) is identifying, extracting, and classifying the named entities within a text, into pre-defined categories. The text could be categorized as a place, name, organization, product, quantity, value, percentage, etc. With NER you can address real-world questions such as which organizations were mentioned in the article etc.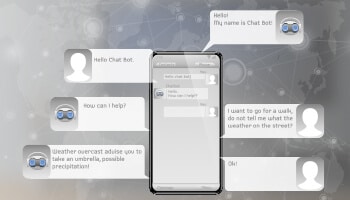 Client Service Automation
Robust, well-trained Virtual Chatbots or Digital Assistants have revolutionized the way customers communicate with the sellers adding to significant improvement in customer experience.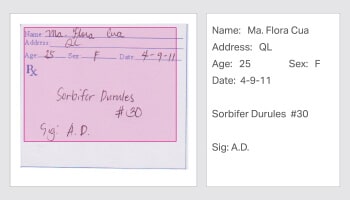 Text Transcription
From doctors' handwritten prescriptions to conference calls notes, our specialists can digitize any form of data i.e., archived documents, legal contracts, patientt health records, etc.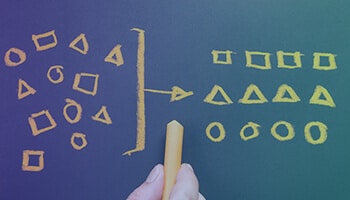 Content Categorization
Categorization also known as classification or tagging is the process of classifying text into organized groups and labeling it, based on its features of interest.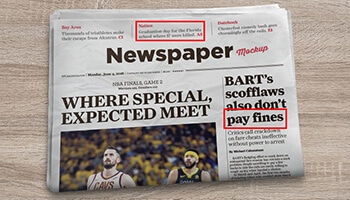 Topic Analysis
Topic Analysis or topic labeling is identifying and extracting meaning from a given text by identifying recurrent topics/themes under consideration.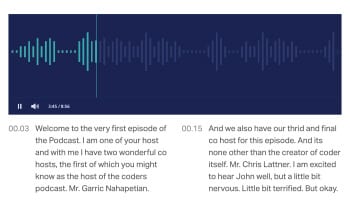 Audio Transcription
Transcribe speech/podcast/seminar,call conversation into text. Leverage humans to accurately annotate audio/speech files to train NLP models accurately.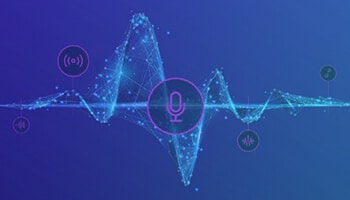 Audio Classification
Categorize sounds or utterances to classify speech/audio based on language, dialect, semantics, lexicons, etc.
People
Dedicated and trained teams:
30,000+ collaborators for Data Creation, Labeling & QA
Credentialed Project Management Team
Experienced Product Development Team
Talent Pool Sourcing & Onboarding Team
Process
Highest process efficiency is assured with:
Robust 6 Sigma Stage-Gate Process
A dedicated team of 6 Sigma black belts – Key process owners & Quality compliance
Continuous Improvement & Feedback Loop
Platform
The patented platform offers benefits:
Web-based end-to-end platform
Impeccable Quality
Faster TAT
Seamless Delivery
Creating clinical NLP is a critical task that requires tremendous domain expertise to solve. I can clearly see that you are several years ahead of Google in this area. I want to work with you and scale you.
Google, Inc.
Director
My engineering team worked with Shaip's team for 2+ years during the development of healthcare speech APIs. We have been impressed with their work done in healthcare-specific NLP Solution and what they are able to achieve with complex datasets.
Google, Inc.
Head of Engineering
Accelerate your AI roadmap with Shaip's Natural Language Processing Services (NLP Services)