The process of developing an artificial intelligence (AI) system is taxing. Even a simple AI module takes months of training to predict, process, or recommend an outcome. Successfully developing AI systems is challenging in terms of labor and time-consuming. Companies working within short timeframes could suffer significant losses if their training period extends past their deadline.
Moreover, companies are also likely to feed their systems with bad data. Even if the deadlines are met, using low-quality AI training data will result in the actual cost of full-fledge AI development could end up being exorbitant. To avoid delayed training times and inaccurate results, a sophisticated strategy must be adequately implemented.
We are going to cover a different aspect of the expenses involved in developing AI in this post. We've previously covered AI training data pricing; today, we will dive deeper and explore other costs involved in AI training data.
Let's get started.
How Much Does AI Training Data Cost?
Before we get into the cost of AI training data, let's define cost. We must consider linear elements like time and efforts spent in developing AI systems and cost from a transactional perspective. Money and time are essential for all businesses; either could prove expensive if one fails to compliment the other.
Time Spent on Sourcing and Annotating Data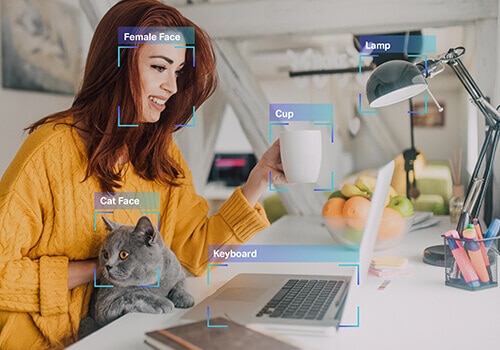 Not all projects have identical requirements. Our goal is to differentiate your business within your specific market segment with a unique offering. The challenges involved in an AI-driven claim are directly related to sourcing and annotating data.
Factors like geography, market demographics, and competition within your niche hinder the availability of relevant datasets. The more refined your niche is, the harder it is to source contextual, relevant, and recent data. In the absence of quality data, businesses waste time manually looking through free resources, government and public archives, and internal sources for data. The time spent manually searching for data is time-wasting in training your AI system.
Once you manage to source your data, you will further delay training by spending time cleaning and annotating the data so your machine can understand what it is being fed.
The Price of Collecting and Annotating Data
Overhead expenses are required while sourcing AI data and AI licensing. Expenses include:
In-house data collectors
Annotators
Maintaining equipment
Tech infrastructure
Subscriptions to SaaS tools
Development of proprietary applications
While these expenses may appear as a small part of the total cost of AI product development, your ROI is greatly affected every day your system isn't performing.
Let's discuss your AI Training Data requirement today.
The Cost of Bad Data
Bad data can cost your company team morale, your competitive edge, and other tangible consequences that go unnoticed. We define bad data as any dataset that is unclean, raw, irrelevant, outdated, inaccurate, or full of spelling errors. Bad data can spoil your AI model by introducing bias and corrupting your algorithms with skewed results. Inadequate data can result in extending your time to market by 2X as you have to restart collecting and annotating relevant data for your AI training phase.
Additionally, you are likely to bring down the confidence and morale of your AI development team as they are consistently being exposed to poor and inaccurate results. Technically, you will encounter multiple feedback loops, forcing you to revisit your model for optimization and corrective measures.
Management Expenses
The costliest expense when training your AI is management-related. All costs involving the administration of your organization or enterprise, tangibles, and intangibles constitute management expenses. When all administration expenses are tabulated, you realize there are other more straightforward ways to get your AI training data sourced with minimal effort and costs.
The Solution
The expenses we've outlined above can easily be eliminated through what we call 'paid data collection and annotation services.'
Or simply, outsourcing.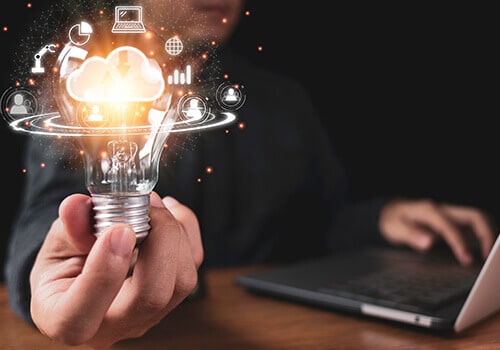 When you outsource, you employ a specialized team to work on data sourcing, compilation, and annotation, ensuring you receive AI-ready data. You will be in the best position possible, ready to feed impeccable data into your AI system.
Hire AI data vendor only requires you to pay for the service that is provided. There's no need to spend time hiring a team, overworking to meet deadlines, experiencing the consequences of bad data, or dealing with low team esteem and morale-driven conflicts. Outsourcing makes space for the time you need to focus on optimizing your product, working on promotional strategies, pitching to investors, and other crucial tasks.
Why Shaip?
At Shaip, we have expert data scientists and annotators who have access to diverse resources. Regardless of your market segment, niche, or requirements, you will find the quality data you need to train your AI model. Working with us is a rewarding experience because of our transparent modus operandi; we also adhere to stringent deadlines and focus on healthy collaboration practices.
If you are looking to reduce unnecessary expenses and get your AI system operating at cost, reach out to us today.