The importance of Artificial Intelligence in your products and services is increasingly essential in 2021. As you already know, your AI modules are only as beneficial as their training data. The question is: how much should you spend on your AI training data?
With an AI budget pumped into the development of AI modules, you are now at the point where it is crucial to exercise caution before investing in training datasets.
That's where we come in. Our experience working with hundreds of clients will give you the insights necessary to develop an effective budget for AI training data to translate to a significant ROI.
Let's get after it.
How Much Data You Need?
The data volume required directly reflects the price you will end up paying. A recent study by Dimensional Research discovered that organizations on average need close to 100,000 data samples for their AI modules to function effectively.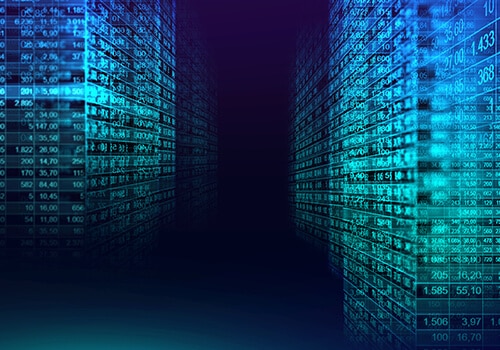 While volume is important, the data quality you feed into the system is of equal importance; data bias, low-quality datasets, lack of relevant annotated data, and other factors could cost you time, resources, and effort. 100,000 insignificant samples will eventually cost more than 200,000 samples of quality data.
The amount of data you actually need for your system also depends on the use cases you have in hand. Effectively defining your issues will make clear whether you need image, text, speech/audio, or video data (and the volume of each).
For example, if your company is focused primarily on computer vision, you will most likely need a combination of video and image data rather than audio and text. Or, if you plan to deploy chatbots on your eCommerce store, audio and text data are more relevant than video and image.
Unfortunately, there is no one-size-fits-all formula, package, or rule of thumb to calculate the price of AI training data or the quality required because the metrics are unique across different business and market segments. Calculating a budget is contextual; no two businesses will have the same AI training data needs.
The Price of Data
Economists have recently declared that the price of data has surpassed the price of oil. If you visualize the generic concept of data as a market, and images, text, audio files, and videos as products are all priced out separately.
Based on your AI requirements, use cases, and other determining factors, you would need to procure individual dataset types at respective prices. Also, each data type is valued at a different rate.
To give you an idea of how datasets are priced, here's a quick table.
| | |
| --- | --- |
| Data Type | Pricing Strategy |
| Image | Priced per single image file |
| Video | Priced per second, minute, an hour, or individual frame |
| Audio / Speech | Priced per second, a minute, or hour |
| Text | Priced per word or sentence |
Let's discuss your AI Training Data requirement today.
The example above is simply pricing strategy; the actual price of datasets will depend on some critical factors such as:
The geographical location of where the datasets are sourced
The use-case complexity
The data volume required to train ML models
The immediacy of data requirements
Considering these factors, business owners must understand that the price of extracting AI training data for a more accessible market will be significantly less than that of small markets or sparse geographical locations.
Data Vendors Vs. Open-Source: Which is More Budget-Friendly?
Choosing between open-source and data vendors is a challenge presented to many companies and businesses. Unfortunately, any AI expert will tell you this isn't a simple answer. Open-source web-portals and data archives are valuable data sources, there is a high probability these datasets will be obsolete or irrelevant.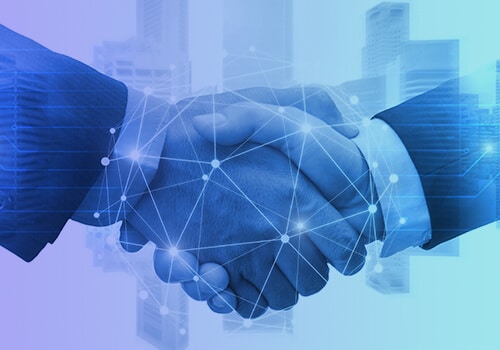 The data available as open-source is usually unstructured, with loads of crucial data cells missing. Even if you manage to discover accurate datasets for your projects, you have to annotate the sets to make them machine-friendly. Meaning you will inevitably spend more time looking for data (that could be useless) or wasting resources in order to get your team to label it for training purposes.
Data vendors seem expensive at first, however, the quality of data you receive is of impeccable quality. There's no need to spend time and resources on supervision or auditing the datasets. You won't have to designate countless hours sourcing or tagging data; you have the option to allocate 100% of your time using the data to make your product more functional. Depending on your requirements, quality data will be much more manageable for your team to set and accomplish tasks.
Suppose you are venturing into a fresh market or geographic location, where you are first to market in offering AI-driven solutions. In that case, sourcing data is not only tedious but a gamble as well. In this case, it is much more cost and time effective to leave the job to an experienced data scientist team.
Wrapping Up
Calculating an adequate budget is a complex process. The path of least resistance in AI development requires bringing in a team of experts for AI training purposes.
Get in touch with one of our AI professionals at Shaip today for a consultation. We will discuss your specific AI needs and requirements and suggest a customized pricing strategy fitting your estimated budget. Our team is dedicated to procuring quality AI training data with minimal turnaround times. We will fetch accurate datasets for your projects, tag them, and ensure your results fit your business's vision.