As the pace of data annotation(creation) around the world continues to increase, there's an incredible opportunity for teams looking to build the next generation of AI tools — provided they can overcome the hurdles standing in the way. In particular, not all data is created equal, and Gartner estimates that 85% of AI projects delivered before 2022 will generate erroneous outcomes due to biased inputs. Garbage in means garbage out.
There are also many regulations surrounding data security and usage, making it hard to acquire and even harder to protect our de-identify according to the necessary standards. Fortunately, partnering with a third-party vendor can help your project overcome these challenges and more.
While you could spend time and money building your own annotation platform and then put your data scientists and machine learning engineers to work cleaning and annotating, you'd be using some of your company's most expensive resources as glorified data janitors. Relying on us means you can rely on them to utilize the skills you hired them for.
Getting Your Data in Shaip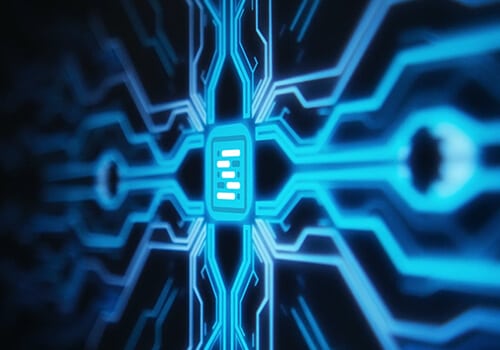 Shaip allows you to scale your data annotation team as necessary while giving you access to the platform, people, and processes that produce the kind of data your AI solution demands. We use our AI-powered platform to acquire and annotate data with speed, accuracy, and quality, and we have the technology to de-identify personally identifiable information (PII), protected health information (PHI) at scale, and other highly regulated data that must be anonymized before use. Our experienced teams ensure operational excellence by adhering to a human-in-the-loop (HITL) model to help accurately curate complex and ever-changing data sets, and the Six Sigma processes we put in place to ensure timely delivery to build your gold standard data set for your AI initiatives.
Partnering with Shaip allows you to access diverse, de-identified data and accurate annotations, but it also helps improve the productivity of your engineers. According to research from Crowd Flower, 76% of scientists view data prep as the least enjoyable part of their work. Unfortunately, IBM research estimates that cleaning and collecting the data is about 80% of the job. With Shaip taking care of your data acquisition and annotation, engineers can focus on the exciting parts of their jobs and get your solution to market faster — and with better results.
Let's discuss your AI Training Data requirement today.
As you assess your organization's data annotation needs, you need to ask yourself four main questions:
Do I have the personnel to form an in-house data collection team?
Can we acquire diverse data from multiple geographies?
Will we need to license or source additional data beyond our current capabilities?
Do my engineers have the capacity to perform data annotation, cleaning, and collection at scale?
If you can answer yes to those questions, you have the tools and human resources to keep data annotation in-house. If you don't have some or any of the above capabilities, partnering with an annotation expert will be cheaper and easier than trying to quickly bring those highly sought-after capabilities into your organization.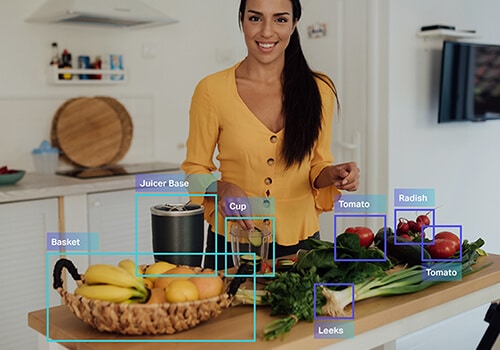 AI use cases are emerging in all kinds of industries, but the efficacy of these algorithms will depend in large part on the data that trains them. Your organization could spend many months and a small fortune trying to acquire diverse data sets, adhere to myriad regulations, and annotate effectively, and you might still end up with an AI solution that fails to accomplish its goal.
When you work with the data annotation experts at Shaip, you tap into a host of benefits that can propel your AI business to success. Data annotation is our company's core expertise, and we can produce the high-quality results you want in the time frame you need in order to keep your project on track. Shaip has a global reach, allowing us to acquire and annotate diverse data for you to leverage into accurate and unbiased AI engines. Partner with Shaip, and we'll help you acquire the highest-quality data, annotate it swiftly and accurately, and give your AI engine the best possible chances of success.